Crown Royal Single Barrel Whisky Hand-Selected for Texas
For the First Time, the Iconic Brand Bottles the Heart of Crown Royal – Its Signature Coffey Rye Whisky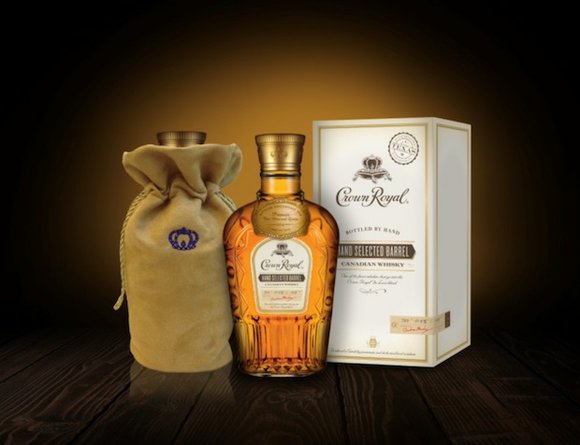 GIMLI, Manitoba, Dec. 18, 2014 – In 1939 a Canadian entrepreneur set out to craft a premium whisky with exceptional smoothness, worthy of meeting the uncompromising standards, for King George VI's inaugural visit to Canada. The result was Crown Royal Canadian whisky and some 30 years later the brand made its way to America, and most notably to Texas. For the first time in its 75-year history, Crown Royal will honor its heritage by offering Texans the first opportunity to savor the root of Crown Royal's signature smoothness, the unique Coffey Rye whisky, bottled straight from the barrel.
Of the 50 finest whiskies that comprise the iconic blend, Coffey Rye is the most notable and honors the long-standing tradition of referring to local Canadian whiskies simply as "rye". The offering's unique and distinct flavor profile stems from the brand's Coffey Rye still, the only known still of its kind in North America, named after the man from which it was invented, Aeneas Coffey.
"We know the love our consumers in Texas have for Crown Royal and its heritage," said Yvonne Briese, vice president marketing, Diageo North American Whiskey. "As a genuine passion for Crown Royal, and for whisky as a whole, continues to soar in Texas, we wanted to provide a special offering exclusively for these loyal consumers featuring the heart of Crown Royal, the historic Coffey Rye."
This hand-selected, Crown Royal whisky will be available for Texas retailers to purchase an entire barrel. Each bottle produced from the barrel liquid will feature a personalized medallion denoting the retail location to commemorate the purchase. Continuing in the tradition of the Crown Royal family of products, this Coffey Rye whisky is distilled by the passionate and dedicated local residents of Gimli, where Crown Royal has consistently and proudly been produced for 75 years. The Coffey Rye exudes flavorful creamy and fruity notes of banana, combined with rich oak undertones with patient maturation in new American oak barrels.
Boasting distinctive packaging, Crown Royal Single Barrel Whisky is encased in a hand-sealed and personalized cream-colored carton. The elegant bottle is embossed with beautiful detail and, like every Crown Royal offering, is enclosed in a signature plush Crown Royal bag. Each bottle includes a medallion, which hangs from the neck, and is personalized with the name of the retailer.
Best enjoyed neat or on the rocks, this Crown Royal Single Barrel Whisky is 103 proof and 51.5% Alcohol by volume. Bottles of the single barrel whisky will be sold at a suggested retail price of $55 for a 750 ml bottle. Consumers lucky enough to purchase Crown Royal single barrel whisky are reminded to enjoy this exclusive offering responsibly.
About Diageo
Diageo is a global leader in beverage alcohol with an outstanding collection of brands across spirits, beer and wine categories. These brands include Johnnie Walker, Crown Royal, JεB, Buchanan's, Windsor and Bushmills whiskies, Smirnoff, Cîroc and Ketel One vodkas, Captain Morgan, Baileys, Don Julio, Tanqueray and Guinness.
Diageo is a global company, and our products are sold in more than 180 countries around the world. The company is listed on both the London Stock Exchange (DGE) and the New York Stock Exchange (DEO). For more information about Diageo, our people, our brands, and performance, visit us at www.diageo.com. Visit Diageo's global responsible drinking resource, www.DRINKiQ.com, for information, initiatives, and ways to share best practice.