Pre-order, Tracklisting, and More Revealed for Kid Rock's New Album, "First Kiss"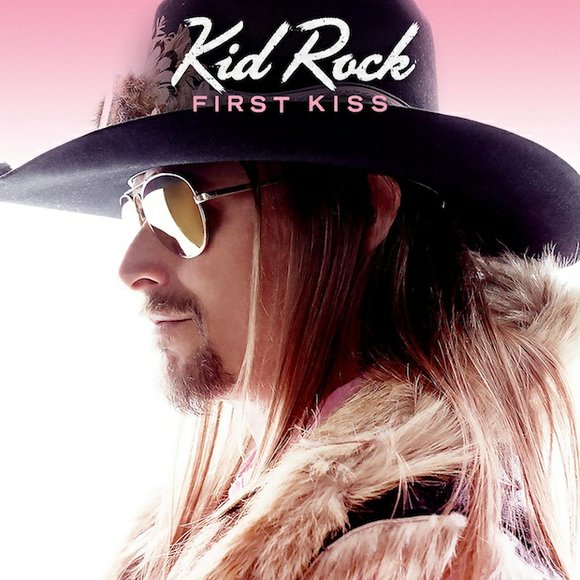 December 18th, 2014 - As its release date draws closer, we are happy to share more details on Kid Rock's new album "First Kiss," due on Top Dog / Warner Bros. Records. The pre-order for the album will start today, December 18th, at all participating retailers and at KidRock.com. The Official Music Store on KidRock.com features exclusive album bundles and all purchasers of "First Kiss" (the album) will be eligible for pre-sale ticket access (after fanclub members) to the 2015 US headlining tour (details forthcoming). Fans who pre-order the album will get the first single "First Kiss" delivered starting January 6th, when a new music video premieres and the song debuts at radio. Also starting this week with "First Kiss," Kid Rock will be sharing the lyrics to a new song from the album every Monday on www.KidRock.com.

On New Year's Eve, Kid Rock fans are encouraged to share a photo of their first kiss of the new year by posting it to Twitter or Instagram using #KidRockFirstKiss. The best shots will be handpicked to be part of a short video featuring a sneak preview of "First Kiss" on Monday, January 5. All photos will be on display at kidrock.com/firstkiss
beginning on January 1 as long as new ones keep coming in.
The tracklisting for First Kiss is as follows:
First Kiss

Good Times, Cheap Wine

Johnny Cash

Ain't Enough Whiskey

Drinking Beer With Dad

Good Time Lookin' for Me

Best of Me

One More Song

Jesus and Bocephus
Explicit Bonus Track: 10. FOAD
Clean Bonus Track: 10. Say Goodbye
For more information, visit kidrock.com