Honda FCV concept coming to Detroit auto show
Willie Grace | 12/19/2014, 11:36 a.m. | Updated on 12/19/2014, 11:36 a.m.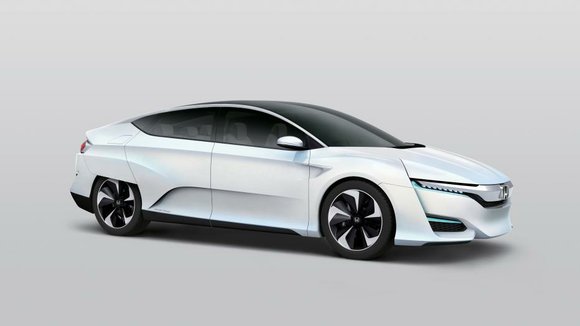 Green-car fans will get a look at the Honda FCV (fuel cell vehicle) concept at the Detroit auto show in January. According to Honda, the FCV will showcase the styling evolution of the upcoming vehicle, which will launch sometime in 2016.
The FCV concept is low and wide, and looks about as aerodynamic as it gets. It doesn't even have door handles for chrissakes, something we're sure the production model will include. Honda says the FCV will seat up to five people.
The concept made its world debut in Japan in November, followed by an announcement about hydrogen infrastructure in California. The company will give $13.8 million to FirstElement Fuel, which supports the wider introduction of fuel-cell cars.
Since the last concept, Honda has improved power density by 60 percent, which gives the car a range of 300 miles on a five-minute fill-up. That's even better than Tesla's Supercharger proposition, which can fill the car with juice in about 30 minutes.
We'll find out more at the Detroit auto show next month.
For more information go to http://www.autoweek.com