Celebration of Life Dr. Parnell N. Avery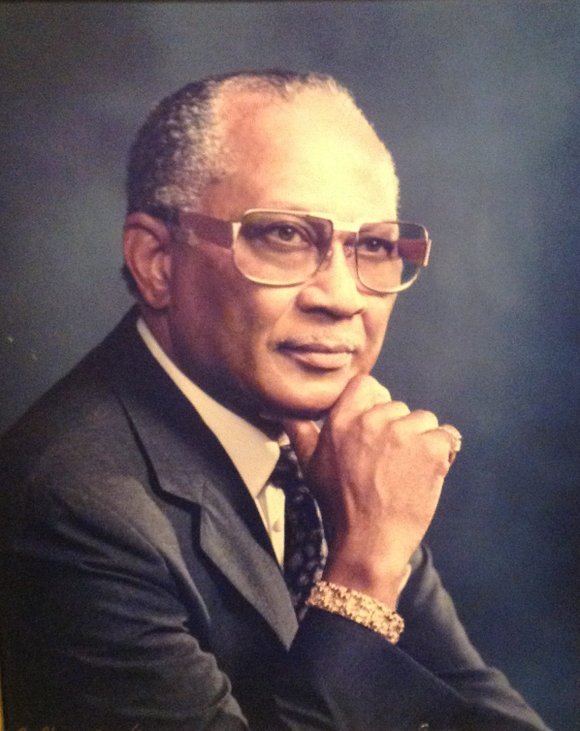 Parnell Napoleon Avery, M.D. was born on February 18, 1931, the fourth child of Hazel and Napoleon Avery in Henderson, North Carolina (Vance County). He accepted Christ into his life at an early age at Cotton Memorial Presbyterian Church in Henderson, NC.
Parnell attended Virginia State College (now University) in Petersburg, VA. As a freshman, he met his future wife, Gloria Reid. The two were members of Virginia State's Marching Band. Parnell was a drummer; Gloria, a majorette. He would jokingly say, "The faster I beat my drums, the higher Gloria would kick her legs." In 1952, he graduated with a Bachelor of Science degree in Biology and went on to receive a Master's of Science in Biology from Virginia State College and later an M.D. from Meharry Medical College in Nashville, TN. He was a Research Fellow in the Department of Oncology at George Hubbard Hospital in Nashville, TN, and completed his Surgical Residencies at Meharry; the United States Public Health Service Hospital and University of Washington, Seattle, WA.
Ever the romantic and a known prankster, Parnell proposed to Gloria by placing an engagement ring in the bottom of her cocktail glass. On July 12, 1954, at high noon, they were married on NBC's "Bride and Groom" daytime television show in the Radio City Chapel in New York City, NY. The live show featured the happy couple exchanging vows before family members in attendance and a television audience. The newlyweds were presented a variety of household appliances/gifts and an all-expense paid honeymoon to the Catskill Mountain Resort – Lake Utopia Country Club – in Wurtsboro, NY. Parnell and Gloria were only a handful of Black couples who were married on the show during its television history. Of this union, three daughters were born; later in life, they were blessed with a son.

A Captain in the United States Army and U.S. Army Reserve, Parnell was also in the Reserve Corps of the United States Public Health Service. He was awarded a Korean Service Medal and two Bronze Stars – the National Defense Services Medal and the United Nations Services Medal.
The death of his older brother, Maltheus "Sonny" – a WWII veteran and student at North Carolina A&T State College (now University) who died after being refused admittance to Duke University Hospital because beds allotted for Blacks were full – inspired Parnell to become a doctor. He became a well-respected general surgeon who exuded a warm bedside manner that endeared him to his patients. He was from that generation of doctors who often made house calls and bartered his services for the medically underserved community. He was on the staff for many years at Park Plaza and other area hospitals. Previous positions included: Chairman, Department of Surgery and Chief of Staff for Riverside General Hospital, Houston, TX; Commissioner of Health, Houston-Galveston Area Health Commission; President, American Society of Abdominal Surgeons, Melrose, MA; Presidents Council for the Houston Medical Forum and Board of Directors, Virginia State National Alumni Association.
Parnell's numerous honors and awards include: Fellow, American Society of Abdominal Surgeons; Library of Human Resources, American Bicentennial Research Institute; Distinguished Services, Commissioner of Health (Houston); Diplomat of the International Board of Proctology; Presidential Leadership Award, Houston Medical Forum; President's Award for Service to Mankind (Meharry Medical College) and Fellow, International College of Surgeons.
His organizational memberships include: Elder and Choir Member, St. John's Presbyterian Church; National Medical Association; American Medical Associations (State and National); Texas Medical Association; Lone Star State Medical Association; Harris County Medical Society; Omega Psi Phi Fraternity, Inc. Lifetime Member, Nu Phi Chapter; Grand Inspector General 33rd Degree and Master Mason, Rio Grande Masonic Prince Hall; and the Shriners.
Parnell fostered his adventurous side at every opportunity. He and Gloria traveled extensively during their 58 years of marriage throughout the U.S. and abroad. Some of the exciting places they visited were Canada, Mexico, South America and Athens, Greece. As an international lecturer, he spoke to the International European Medical Seminar (London, England and Paris, France); International Academy of Proctology (Vienna, Austria; Zurich, Switzerland; Budapest, Hungary; Tel Aviv & Jerusalem, Israel; Athens, Greece; Rome, Italy; Manila, Philippines and Hong Kong, China) and the International Congress of America Society of Abdominal Surgeons (Taormina and Palermo, Sicily).
While his professional accomplishments were many, Parnell's greatest achievement was earning the love and respect of his family. He never forgot his humble beginnings and lived life with the gusto of a man with places to go and people to meet. There was not a story too small to embellish to hilarity, a tune he could not sing, a key on the piano he could not play and a dance step too hard for his feet to maneuver!

He is survived by his loving children – Natalie Avery Webster (Terry), Sibyl Avery Jackson (Alfred), Vida L. Avery, Ph.D. and Ret. Captain Irvin Gonzales Williams III; daughter-in-law Toni Williams Davis; beloved grandchildren who affectionately called him "PaPa"– Irvin Gonzales Williams IV (Dominique), LeEricson Patrick Williams, Stephanie Gloria Rosa Williams, Terry Lamont Webster Jr., Nicholas Daniel Webster, Ajaye DeLon Jackson, Averi Milan Jackson, Alex Mason Jackson, Christopher DeCory Jackson (Ameia); great-grandchildren– Irvin Gonzales Williams V, Isanne Gabrielle Williams, Elijah Jackson, Evan Jackson; daughters of the heart – Blyss Lewis (Hugh) and Kimberly Clayborn (Raymond); beloved godchildren – Dr. Norman Mason and family, Rhonda C. Arnold, William Sawyers, Dr. Jocelyn Pyles-Elo, Santel Frazier, Fredi Pittman Brown and Dwayne Adams; and a host of cousins, nieces, nephews and numerous dear friends.
The Memorial Service is Monday, December 22, 2014 – 10:30 a.m. Visitation; 11:00 a.m. Memorial Service – at St. John's Presbyterian Church, 5020 West Bellfort, Houston, TX 77035. Arrangements entrusted to Mabrie Memorial Mortuary, 5000 Almeda Road, Houston, TX 77004.
Share this story online at www.stylemagazine.com.