Lovell's Food For Thought – Rebel With A Cause, From 1964 to 2014 Part Seven
The next decade at the University of Texas M.D. Anderson Cancer Center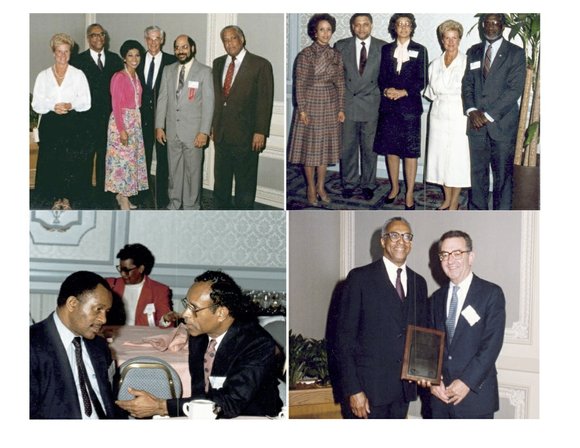 One of the events that occurred during my early years at MD Anderson was the assassination of Dr. Fred Conrad, Vice President for Patient Care. His killing occurred on December 17, 1982. A gunman walked into his first floor office at 6:30 am and shot him six times in the head and shoulder. Thirty-three later, no one has been arrested or brought to trial for Dr. Conrad death.
The reason I mention this event is that I had breakfast with Dr. Conrad the morning before his death. One of the things he did when be became Vice President was to initiate meetings with faculty from different groups. Groups that Dr. Conrad felt were not being treated fairly. He wanted to have an open and honest dialog on how to address the issues these individuals felt were preventing them from advancing at MD Anderson. With his death these meetings went silent until Dr. Charles LeMaistre established a committee on the status of minority and women faculty in the last 80's. By that time my thoughts and actions were already framed as a rebel and malcontent. I sometimes think about the discussion I had with Dr. Conrad and what might have been. But I often say, things happen for a reason.
The killing of Dr. Conrad also had an impact on my freshly hired staff in the Experimental Gynecology Laboratory. For a period of time they would ask me when I would be coming in to work. Someone would meet me at my car and someone would stay with me in the lab until l left. At times, someone would walk with me to my car when I left at night. I use to joke with them and said that if someone wanted to kill a person, they would find a way; that these days, character assassinations were a better way to take a person down. Spreading negative rumors about an individual and their work is a better way of destroying them rather than physically killing them, especially someone of color. I remember being interviewed by Frank Michel, then Associate Editor for the Houston Chronicle, who stated in an editorial, "Boat-rockers like Jones are ostracized or patronized or shunted off into corners by good-old-boy networks." His perception was that having me champion issues surrounding health inequities created the environment for having me characterized as a "trouble maker".
What also may have played a role is that by 1985 I had established my research where, if not being recognized internally, it was being recognized externally. One could not point to me not being to do sciences as a reason I was bring these issues up. Internally, I had promised to translate what I had worked on at the University of California Medical Center at San Francisco in terms of breast cancer to that of gynecological cancer. I participated in the training of Gynecologic Oncology Fellows and interacted with the faculty in both Gynecology and Biochemistry. In 1986, I became the first African American to be promoted to Associate Professor with tenure. I remember the 18 letters of recommendation being requested. When I mentioned it to Finn, he said they must be putting you up for a chair. I said an endowed chair and he said, no an electric chair. We both laughed.