Is your cruise safe?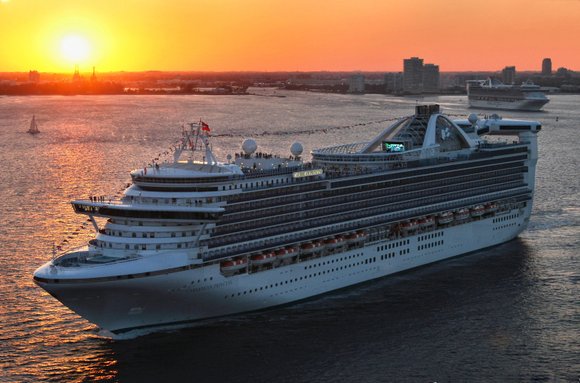 By Marnie Hunter and Katia Hetter
CNN
Reports of yet another outbreak on a cruise ship this week have some imminent cruisers asking the unpleasant question: What are the chances of spending my vacation in the bathroom?
"My mother, who is a first-time cruiser, is seriously reconsidering our choice for our family vacation," wrote CNN reader Monica Mancera in an e-mail. The University of Texas at Austin student is booked on a Carnival cruise with her family in March.
The Centers for Disease Control and Prevention is investigating two recent norovirus outbreaks at sea. One outbreak hit Royal Caribbean's Explorer of the Seas, infecting more 600 passengers and crew. The other struck a Princess Cruises ship, which cut short its seven-day Caribbean itinerary after more than 180 passengers and crew members fell ill. The cause has not yet been determined.
Not exactly tropical drinks by the cruise ship's pool, lovely walks by the moonlight and port visits to exotic climes. And just the thought of wasting precious vacation time has worker-bee bystanders riled up: So glad it's not me! Poor suckers! And cruise skeptics who have never been on cruises have another opportunity to ask: What were they thinking?
"I think they are floating germ kingdoms. Disgusting," wrote Matt Dryden of Newport, North Carolina, via e-mail. "Never been on a cruise because of that exact reason."
Cruising represents one of travel's deeper divides. Love it or hate it, most of the keenest objections are only half true -- or false, depending on how you look at it.
Floating petri dishes?
Cruise ships are ripe for spreading illness. Outbreaks of norovirus, the leading cause of acute gastroenteritis in the United States, occur most frequently in close quarters, according to the CDC. Nursing homes, dormitories and cruise ships are common transmission grounds.
In 2013, the CDC's Vessel Sanitation Program logged nine gastroenteritis outbreaks aboard ships, seven of which had a confirmed cause of norovirus. About 1,200 cruise passengers were affected by those norovirus cases.
To put those figures in perspective, the industry's Cruise Lines International Association says more than 10 million passengers embarked on CLIA-member cruise ships from a U.S. port in 2012. Meanwhile, nationwide, norovirus sickens an estimated 21 million people in the United States every year, according to the CDC.
Bottom line: More people are getting sick on land. (Granted, that's little comfort if you're vomiting violently at sea).
More outbreaks of gastroenteritis have been reported aboard cruise ships since 2001, according to CDC statistics. The government agency says the spike is tied to an increase in both passengers and ships sailing the seas as well as an overall increase in norovirus outbreaks.
"There are attempts to control these types of outbreaks, but it's hard to guarantee that it's not going to happen for any particular cruise," said Dr. Lin Chen, director of the Travel Medicine Center at Mount Auburn Hospital in Cambridge, Massachusetts.
So yes, the threat of illness is real. Yet the number of reported outbreaks among thousands of annual sailings has ranged in recent years from less than a dozen affected sailings to about three dozen.