Sir Snoop Lion is a Lion Roaring
Susie Stillwell | 2/6/2014, 6:15 p.m. | Updated on 2/6/2014, 6:15 p.m.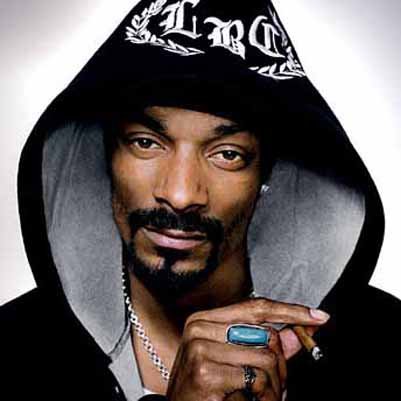 Calvin Cordozar Broadus was born on October 20, 1971, in Long Beach, California, where he was nicknamed Snoopy by his parents because of a striking resemblance to the Peanuts cartoon character.
A promising rapper from an early age, he began performing in the 6th grade but was waylaid by brushes with the law in high school.
After stints behind bars for drug possession, he took the stage name Snoop Doggy Dogg and launched his recording career with the help of hip-hop producer Dr. Dre. His 1993 debut album, Doggystyle, featuring his trademark, laid-back vocal phrasings, was well-received and quickly went quadruple platinum.
Over the course of an enduring showbiz career, Snoop has released a dozen solo CDs and sold more than 30 million records. Last year, he tweaked his alias to Snoop Lion when he recorded a reggae album in Jamaica called Reincarnated.
A talented thespian, he's also acted in a score of movies, most notably, Training Day, Baby Boy, Old School, Starsky & Hutch and, most recently, Scary Movie 5.
He talks with Houston Style Magazine about his latest screen outing as Smooth Move in Turbo, an animated adventure about a snail who dreams of entering the Indianapolis 500.
Susie Stillwell/Juicy Culture:  Hi Snoop, thanks for the interview.
Snoop Dogg/Lion: My pleasure, Sooz.
SS/JC: What interested you in Turbo?
SD/L: Well I've wanted to do a family movie for a while now. Being able to watch a movie with my family and some of the kids from my Snoop Youth Football League has always been a goal of mine, so when [director] David Soren reached out to me about Turbo I was all for it.  And my character is a smooth little snail…I thought it was a cool concept.
SS/JC: How would you describe Smoove Move?
SD/L: He's a slick little guy.  He's calm and cool just like me.
SS/JC: Did you base your approach to the character on anybody?
SD/L: I based him on myself because the character was written for me.
SS/JC: Compare voice work for an animated film to appearing on screen in a live action adventure.
SD/L: The process for doing voice work goes by much quicker as opposed to shooting a feature. You can pretty much go in and knock it out in a day or two. It feels very natural for me to express myself using only my voice, so it wasn't too difficult.
 SS/JC: What message do you think people will take away from Turbo?
SD: I think they will be inspired and in a good mood. It's a fun, family movie.
SS/JC: Why did you change your name to Snoop Lion?
SD/L: My name was given to me. I didn't just decide to change it one day. But I ran with it to reflect a more peaceful and positive attitude for my new Reincarnated project. The Snoop Dogg name is so connected to hip-hop, and I didn't want to change that. Hip-hop raised me, and I would never turn my back on it.