FDA: Female sex drive drug needs more research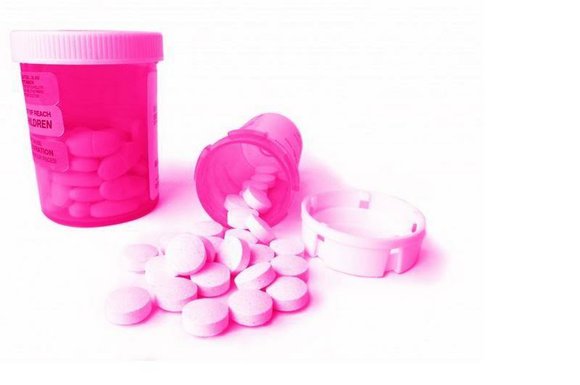 By Elizabeth Landau
CNN
A leading drug candidate for low sexual desire in women hasn't gotten approved for use in the United States, but the company backing it isn't giving up.
Sprout Pharmaceuticals announced Tuesday that the U.S. Food and Drug Administration gave the company "clear guidance" on "the path forward" for its drug to treat low libido in women, called flibanserin. The FDA had rejected an application to approve the drug last year, which Sprout appealed.
"The FDA has requested that Sprout complete two additional Phase I drug interaction studies and a Phase I driving simulator study," Sprout said in a statement. Such studies will look at different enzyme pathways and investigate whether the drug's side effects would impair driving.
Sprout will resubmit the new drug application for flibanserin by the third quarter of this year, the company said.
"We are encouraged by the FDA's response and view it as a significant step toward the approval of flibanserin," said Cindy Whitehead, president and chief operating officer of Sprout Pharmaceuticals, in a statement.
The FDA declined to answer specific questions regarding the matter when contacted by CNN in January.
FDA spokeswoman Andrea Fischer said in a statement: "The FDA is only able to provide information on approved drug product applications. Any information on an application that has yet to receive an approval or was denied approval belongs to the manufacturer/sponsor developing the drug."
Sprouting a drug
Flibanserin was initially developed by pharmaceutical giant Boehringer Ingelheim, but the company ditched it in 2010 after the FDA declined to approve their new drug application, asking for more research, said Dr. Irwin Goldstein, director of sexual medicine at Alvarado Hospital in San Diego, California, who collaborated on clinical trials for flibanserin.
A smaller operation, Sprout Pharmaceuticals, took over work on the drug in 2011, and resubmitted an application with 14 new clinical studies, encompassing data on more than 3,000 new patients, according to the company.
The drug is designed for the treatment of Hypoactive Sexual Desire Disorder in women. That's the technical term for when women have a distressing lack or absence of sexual desire or fantasy. Up to one-third of adult women may experience it, according to a 2002 study.
In total, more than 11,000 people have participated in clinical trials for flibanserin, Whitehead said. Still, the most recent attempt to get flibanserin off the ground failed; the FDA did not approve the company's revised drug application in October.
The FDA characterized the drug as having a "modest" effect in its response letter, Whitehead said. But clinical trial results show statistically significant improvement in the women who took the drug, compared to those who took a placebo, she said.
"In terms of what we see, I would say 'modest' is meaningful," Whitehead said.
A 2013 study in the Journal of Sexual Medicine showed that women taking the drug reported an average increase of 2.5 satisfying sexual events in four weeks, compared to an increase of 1.5 among women using a placebo.