The twin towers: The Phelps brothers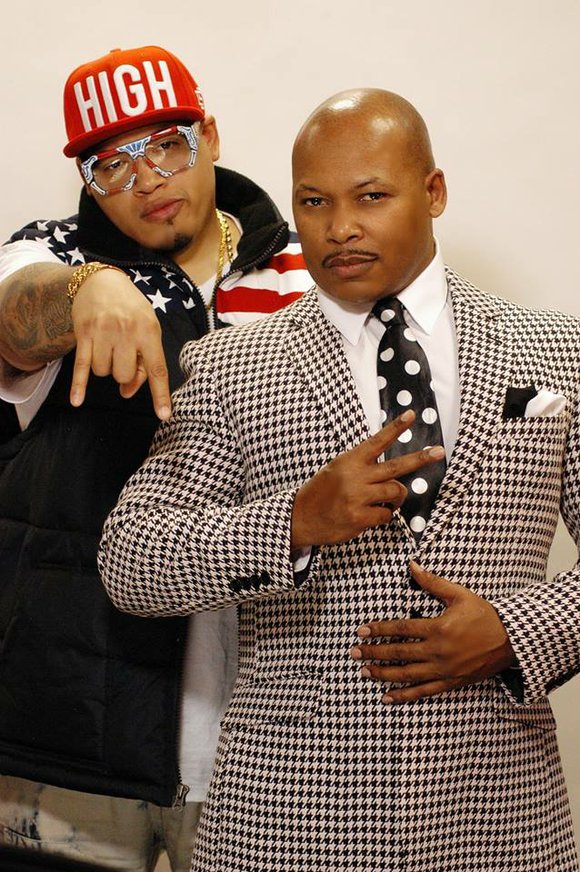 Black businesses are on a rise in Houston & the Phelps brothers are on the right track to making a cultural impact through their professional artistry. Ferrell Phelps, Jr. is a professional photographer, creative director & host of "Let's talk about it". George "Golden Boy" Phelps is a rapper & the creative designer of his own handmade line of eyewear featuring his uniquely original abstract art designs, Sky Trues. Recently, I had a wonderful opportunity to sit down with the Phelps brothers to ask a few questions; it was such an inspirationally uplifting experience. Although these brothers are not actually twins, the determination & passion in their blood makes them identical.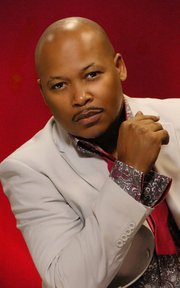 Take 1: Ferrell Phelps, Jr.
Ferrell is a seasoned photographer who has been pressing the shutter release button for almost 30 years. His first camera was a Nikon camera on clearance that a local store department manager allowed him to hold until he got paid at the end of the work week; the cost of the camera was $25. Ferrell worked faithfully for a photography studio in a local mall for a few years & began to realize he needed his weekends off & more flexibility to pursue his passion. Frustrated with his working environment he asked God, "When is the time to leave my job?" Conveniently, Ferrell decided to take his career to the next level & he began to work for a nationally known photography company. Ferrell's level of perseverance and dreams of becoming a self-sufficient photographer grew even more. Ferrell felt challenged because he was the only African American and he also felt that the recognition and rewards for his work was not forthcoming.
During his transition to becoming a self-employed photographer he did not get much, from his former employer. Although Ferrell has his own concept & unique style to his photography business, those discouraging words were just the words he needed to propel him to his success. For a moment he believed the naysayers but, "You have to know who you are well-enough to believe what not to believe", Ferrell stated. He went from wearing smocks to creating his own dress code based off of his own comfortability. Ferrell has been in business for over 20 years, photographing families, unvarnished fine art, the first photos of Destiny's Child, Muhammad Ali while promoting his "The Greatest cologne", Delta Burke, Nancy Wilson, Shaquille O'Neal, Angela Bassett, Kelly Price, Robert Horry & many other famous celebrities. Ferrell also had the opportunity to photograph for "Sister 2 Sister" magazine & other well-known publications. His first major celebrity photoshoot was 10 minutes with Dionne Warwick at the Westin right here in Houston. When asked, did you know that Houston's own Beyoncé would be one of the most influential Pop stars in the world? Ferrell replied, "I always knew Beyoncé was going to be who she is today, she was always determined & hardworking."
Ferrell explained how much he believes in working with integrity & being prepared is always the key to a successful photoshoot. A book he referenced as inspiration to his career was, Half past Autumn: A Retrospective by Gordon Parks. "People would ask me why would you mentor people who could compete with you & I would reply saying; What God has for me will be for me.