Bel-Ami: Where Passion Harmonizes with Purpose, Cultivating Soul's Synergy…Just Listen
Mical Roy | 2/14/2014, 12:19 p.m.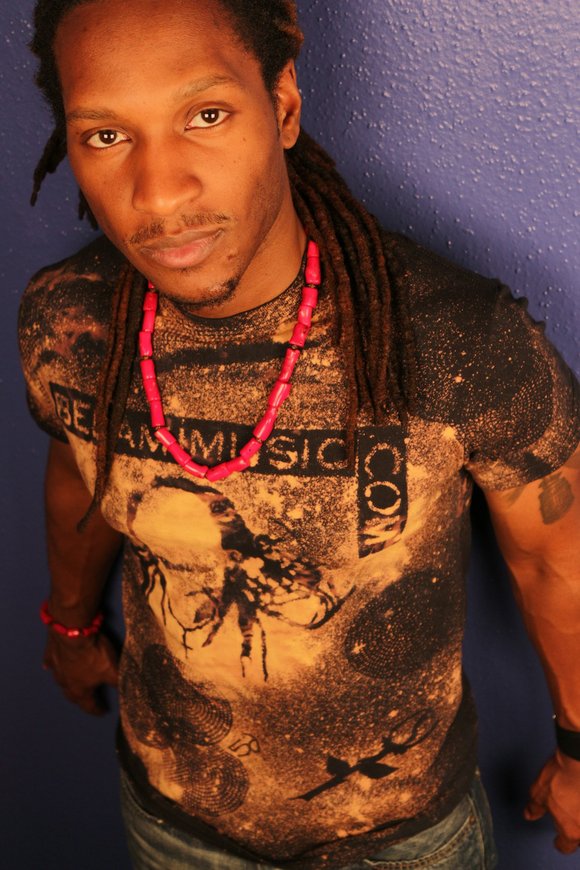 Jammin', '(U DO) That Thing', I head west on I-10, in pursuit of the city, Ben's Beans, downtown, to be exact. WOW, I'm about to interview the seemingly, cool, calm, and collected, Bel-Ami; Alternative Soul's Spokesperson. Through his music, I believe I can say confidently that this is an artist who utilizes every organism he possesses in an effort to genuinely connect and move his followers; it's quality over quantity…something I'm sure of, and we haven't even met, other than our meeting via his latest EP, 'KNOW YOU'.
I parked just in front of the café, nestled in the heart of the city, amidst hustle and bustle, yet remaining so timid and quaint. Walking in, I grabbed a cup of Joe, and we dove right into the purposeful music, its meager beginnings, survival of the fittest et al. It became quite apparent that Houston's own, Bel-Ami, is in no way vying for anyone else's spot; he's sequestering a place of his own, where he's been needed all along.
Bel-Ami, whose first name is Amir, Arabic for "ruler/leader", got his musical lead as a young child; He would sing around the house, at church, always singing to and for those who had his best interests at heart.
Throughout his life's matriculation, he never fully abandoned his love for music; instead, he spent time educating himself, which he believes adamantly had its hand in the choices he's made in all facets of his life…especially those in relation to his music.
His latest EP, both upholds and solidifies its name-sake. Bel-Ami wants his audience to understand that he takes time to create not make, which must lend itself to the notion that in fact he does KNOW YOU, he APPRECIATES YOU, and wants nothing more than for each of you, (his committed fans) to know that his process is a continuum; Upward and onward.
My absolute favorite record off the iTunes available EP would have to be 'PLEAD', which is easily one of the most valuable records to me. Every millisecond is a new portion of life. Every time I listen, I experience a new intensity about living, love, and the appreciation for nurtured sound, grown over a period…hardly overnight. I can guarantee you that it, along with edgy, personified records such as 'PURPLE', 'KNOW YOU', 'FADED', and 'BORDERS' will be played in my car, in my home, and certainly in my classroom for as long as I can fathom.
Bel-Ami, who was recently featured on Debra Duncan's GREAT DAY HOUSTON, has been inspired consistently by the likes of John Legend, Bilal, as well as lesser known, but equally as talented musical contributors such as Eric Roberson, Jesse Boykins III et al.
Considering his work (or his art as I've found myself referring to it) alternative soul, Bel-Ami believes his music is guaranteed to make the hair on your arms stand up, whether it's because of love, fear, or any other emotion the mind may conceive.
His audience, noticeably growing at an admirable rate, will surely agree, his music is ready for ears abroad. There is an organic grown sound that's so purpose filled, oozing through the speakers, so play it LOUD!
The video for '(U DO) That Thing', which drops today in honor of Valentines Day, will give you an introspective look into the brewing mind of this young, motivated young man.
For more information on the very sought after Bel-Ami, please follow him on Facebook, Instagram, and Twitter.
If you're lucky enough, and live here in Houston, you may see Bel-Ami live, the last Tuesday of every month. Although the Jam Session is moved every month, you may also check Facebook's 'The Renaissance Suite' for the location of each month's session.