When 'Chasing 31' Chases You
Newly published author Quiana McCray writes for her life…and it shows~
Mical Roy | 2/14/2014, 12:13 p.m.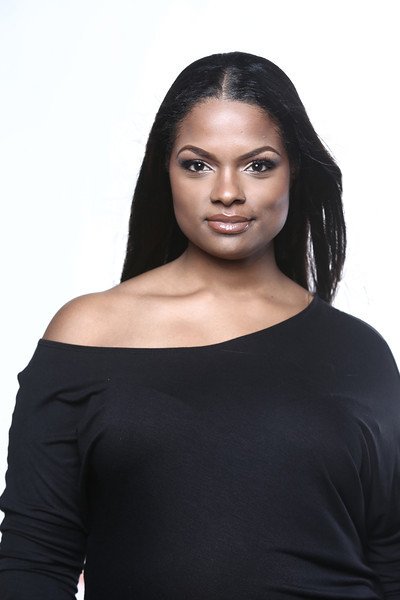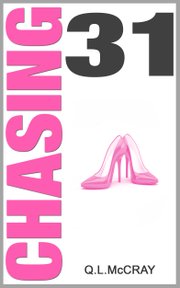 Chasing 31 (a play on words), which made its debut in late December of last year, is told through the eyes of Chase Michaels, this novel's main character. Chase, a Dallas native, now living in our nation's capital is driven, successful, secure, and beautiful. Chase is the person we all admire, stepping out on faith, quitting her lucrative job as a financial consultant in the fashion industry to start her own business…so what's missing?
I won't be telling you the answer to that question, but I can tell you I read this book in one day. I can also tell you that Chasing 31's author, Ms. Quiana McCray is driven by purpose. In a lot of ways, she's similar to her book's character, having also longed for what it might be like to forge for her dreams.
McCray is currently reaping the rewards and benefits of what stepping out on faith does, as her book is making noticeable noise amid those who know what a good book truly can be!
I refused to edit any of our interview, because every part of it paints the ultimate picture. Here is a look into author Quiana McCray's life, her motivations, and how she got here... ENJOY!!!
Tell HSM readers a little bit about yourself.
Let's see. I always follow this formula:
• Something personal: I'm an east coast girl through and through. I was born in Jersey, grew up in Maryland, and became an adult in Houston, Texas. My parents were in the military most of my life, so we moved quite a bit, but we spent most of my life in the DMV area. I call Maryland home. I love lasagna and crab cakes (not together).
• Something professional: In addition to writing, I am also a strategist and in the field of leadership development. I absolutely love coaching and mentoring people who see no limits to what they can possibly do.
• Something provocative: I love Jay Z. I have been to almost every single Jay Z concert offered in the city I lived in at the time since the release of Reasonable Doubt.
I have had the most odd jobs; I have been everything from a make-up artist, to phlebotomist, to photographer. I have now landed on 2 things l absolutely love…writing and leadership coaching.
What is the meaning behind the title "Chasing 31"?
The title is a little bit of a play on words; (without giving away too much of the book) the main character's name is Chase and the 31 serves a metaphor for a destination or a goal some of the characters in the book are aiming to reach.
Where did you draw your inspiration from while writing?
I had one particular young lady in mind while writing the book. I wanted her to get a glimpse into women she did not necessarily come in contact with on a day-to-day basis.
I pulled from women I have come in contact with in my life thus far; everyday women who have inspired me, women who are raw, successful, and have their stuff together.
How much of the book is realistic?
It depends on what you mean by realistic. I think most, if not all, of the book could really happen. However, if you are asking if this is based on real life events, the answer is no.
What would be your advice to aspiring writers trying to break into the field?
Just write. Get all of your thoughts and feelings out of your head on to paper. Don't worry about it making sense or targeting a specific audience at first, just write.
I would also say to read, read, read. As a new writer, read as much as possible.
What genre would you say 'Chasing 31' is?
In many ways, I feel like an artist when people ask me this question. You know the typical artist response: I do not want to box my work in. I think it could land in many categories; it has a little bit of everything to touch all of the senses and so many different people. However, if we must, Contemporary Fiction.
While you were writing, did you ever feel that you were one of the characters? If so, whom?
Lol! No, but I think most people will want to be Chase or be able to connect with her on some level or another; at least, I found myself wanting to be her at times.
In reading a little bit about you, I realized that writing is not what you went to school for; Please tell HSM readers a little bit about your background prior to 'Chasing 31', and what brought about the change.
Well, I originally went to school to be a family counselor. I planned on opening my own practice. Not too long after finishing undergrad I landed a job with the county working with families, specifically families and persons with disabilities. My job was to connect people with disabilities with resources in the community to live the best possible life they could. The work became quite taxing with little pay and not many opportunities for growth.
After about four years of working in health and human services, I decided I was ready to pursue a Masters in Psychology to earn more money. When exploring different Masters programs I stumbled upon Organizational Psychology and fell in love with it. While in the program, I learned of the Management Consulting field. I decided to build a strategy to move into that space. I first transitioned to a boutique firm then moved to a large consulting firm, traveling 4 days a week across the country. I loved it. It was so glamorous, at least at first. Then the glamour turned to long hours, late nights, early mornings, and too much time away from my husband and daughter. My life became consulting and I began to resent it.
I realized that I wanted something different for myself and my family. I wanted more freedom. I prayed for it. It became the center of every decision I made. If I was going to pursue something in my life and/or career it should lead me much closer to freedom. One day, I found myself writing.
What books have influenced you the most?
Oddly enough, self-help and self-improvement books. I love books on strategy, business, and leadership.
What book are you reading right now?
"Daring Greatly" by Dr. Brene Brown
'Chasing 31' can be purchased on Amazon or on Quiana's website at www.quianamccray.com