Recap: Dom Kennedy Brings His 'Get Home Safely' Tour To San Antonio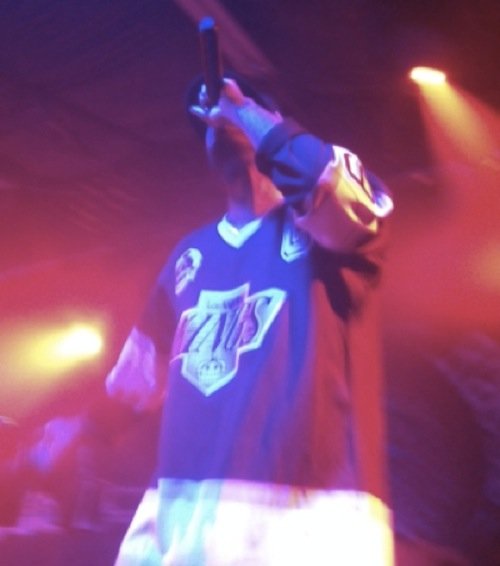 Written by Jordan Rogers
We all know that our good friends at Scoremore are great at bringing the best underground artists to Texas first.
It had been, however, a good while since Dom Kennedy has released a project, so for a big fan like me, this "Get Home Safely" tour was greatly demanded.
Sadly, the concert was held at the White Rabbit, which is one of my least favorite venues because it reminds me of a run down warehouse decorated with graffiti and poorly lit for concerts.  Nonetheless it's become a San Antonio stronghold for rap concerts and anytime Scoremore strolls through the Alamo City, this is the intimate venue they choose.
After waiting in a nice sized line full of a crowd of fans (rare for San Antonio because the city is so behind on music) the crowd had to sit through a series of openers, both legendarily lethargic and promising. One almost made me want to skip out on the show altogether and walk home with my chapstick jammed in my ear. Thankfully the second opener, a San Antonio native knew what he was going in terms of crowd control and response. If they give awards for Greatest San Antonio Opening Rap Performances, he earned it.
Finally after about another hour of listening to a DJ fail at his craft, Dom came out. You can't call me the biggest fan of Get Home Safely, his last album but when it came to his live set, I was won over. Basically, this man took me on an auditory trip to the West Coast. Kennedy's unique chilled and laid back rhyme and sound has made plenty of fans across the country, myself included. In my head, I figured it wouldn't be a hyped performance, but I have never been so wrong. The crowd was energetic and crazy throughout the whole set list.
Most artists expect the crowd to recite new songs along with them, however Dom went back and let the crowd help recite tracks from his old mixtapes. The audience did just that, reliving those old moments when they rode in their cars jamming The Original Dom Kennedy or the original From The Westside With Love. Even I found myself jumping and yelling lyrics to some of those Dom tracks. At the end of the night, maybe it was a good thing I didn't shove that chapstick in my ear.
Jordan Rogers is a noted sneakerhead and the author of A Sneakerheads Guide To The City of Houston. Follow him on Twitter: InMyJordans & Instagram: InMyJordans