District Attorney Candidate Kim Ogg: Opponent's Domestic Violence Comments Are "No Laughing Matter"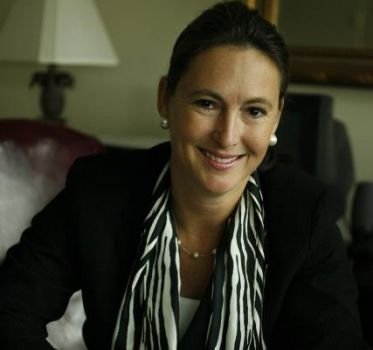 Kim Ogg, a candidate for Harris County District Attorney – and a former leader of Crime Stoppers, Anti-Gang Task Force Director and Chief Felony Prosecutor – issued the following statement today in response to her opponent's comments about domestic violence:
"Many have called my opponent's candidacy a joke. The last 24 hours of press reports remind us again that his outrageous statements are no laughing matter.
38 percent of Texas women – more than one in three – have experienced intimate partner violence in their lifetimes.

During 2012, there were 2,539 criminal charges filed in Harris County alone for crimes against children – and more than half were for a sexual offense.

And during that year, 114 Texas women were killed by their intimate partner.
"My opponent has said he runs for office every election because of the free advertising it generates for his law business – in other words, to make money. Now it appears he's willing to give license to potential abusers to engage in even more violence – presumably so he can make even more money. He pledges to cut resources for domestic violence prosecutions because, in his words, domestic violence is 'overrated.'
"It's a free country, and free speech is the cornerstone of democracy… but that doesn't mean we can't take a stand against Mr. Oliver's lack of education about domestic violence and overabundance of candor regarding his feelings about crime victims. In response, I respectfully request:
1. Join me today by making a contribution to the Houston Area Women's Center – or sign up to volunteer – at www.hawc.org. The Houston Area Women's Center helps individuals affected by domestic and sexual violence in their efforts to move their lives forward. It's an amazing resource that deserves our support.
2. If you are registered to vote, you can defeat my opponent at the ballot box. Visit www.HarrisVotes.org to find an early voting location near you and vote today."
Kim Ogg is a tough former prosecutor committed to making our communities safer. As the former Executive Director of Crime Stoppers, her leadership resulted in the arrest of thousands of felons for unsolved murders, rapes, robberies and serious property crimes. As Houston's first Anti-Gang Task Force Director, Kim oversaw a 40 percent reduction in gang violence. As a former Chief Felony Prosecutor in the DA's Office, Kim built a tough and fair reputation trying and convicting the most dangerous offenders and advocating for crime victims' rights. Learn more at www.KimOggforDA.com.