Richie Incognito: White Scapegoat For NFL Culture of Bullying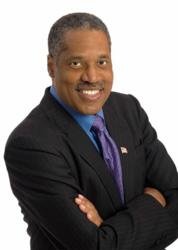 Richie Incognito, an NFL Miami Dolphin, is a clubhouse bully who was suspended for traumatizing teammate Jonathan Martin. A new NFL investigative report found that Richie, a white, soon-to-be free agent veteran, abused Martin, a black player then in his rookie season.
The report accuses Incognito and two other players of using racially charged abusive language and engaging in abusive conduct directed toward the black rookie. Incognito, according the to investigation, was the ringleader.
Richie Incognito, meet former Los Angeles City firefighter Tennie Pierce. Or more precisely, meet Pierce's firefighter "friends" -- who stand accused of bullying the black LAFD veteran. Incognito can relate to this story of what happened to Pierce's friends and co-workers.
During a firehouse volleyball game, Pierce, a then 19-year veteran firefighter who called himself "the Big Dog," repeatedly urged his teammates to "feed the Big Dog" -- meaning throw the ball to him. After the game, Pierce -- a known prankster -- ate a few bites of spaghetti. Then he noticed his buddies laughing. Turns out his co-workers laced the spaghetti with dog food. Funny. Right? After all, didn't Pierce once give a shave in a sensitive area to a fellow firefighter as the hapless guy sat tied up in a chair? Isn't that sort of how they roll in the ol' firehouse?
You know, frat-house environment, kind of like the NFL.
But the suddenly offended Pierce sued for racial discrimination! He alleged three firefighters -- two whites, one Hispanic -- subjected him to racial discrimination and abuse by serving up the dog food. A black man unknowingly eating dog food, said an "expert" witness, harkens back to "300 years" of discrimination against blacks. The Los Angeles City Council settled with him for him $2.7 million, later reduced to $1.5 mil.
It gets worse.

The two whites -- both fire captains -- received one-month suspensions, fines, and were prohibited from future promotions. So the captains also sued, calling (SET ITAL) their, (END ITAL) punishment racially biased. They won. The Los Angeles City Council agreed to pay $2.5 million to the captains -- $900,000 more than their jury award and $1 million more than Tennie Pierce was paid.
What does this have to do with Incognito? As with Pierce's non-black co-workers, Incognito, in a league that is 66 percent black, thought he had been given a "license" to cut loose with his mostly black teammates.
Days after Incognito's suspension, the Miami Herald reported that Incognito was considered "an honorary black man" by his black teammates. "I don't have a problem with Richie," said Mike Wallace, a black player, "I love Richie." Another black player, tight end Michael Egnew, said, "Richie Incognito isn't a racist." A former teammate said: "Richie is honorary. I don't expect you to understand because you're not black. But being a black guy, being a brother is more than just about skin color. It's about how you carry yourself. How you play. Where you come from. What you've experienced. A lot of things."