School Closure Decisions Are Never Easy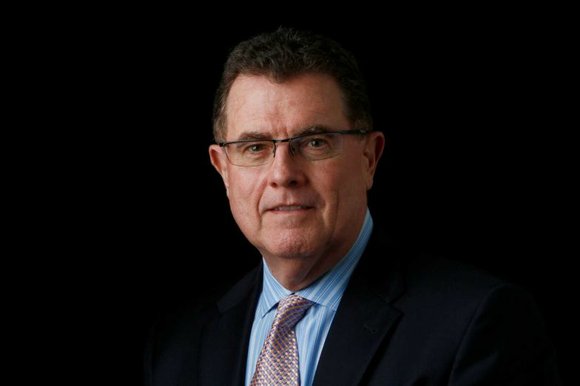 By Dr. Terry B. Grier
Many factors have led the HISD administration to propose the closing of five schools at the end of this school year. What's not at play is the desire to target any groups of students or neighborhoods. The policy of the Board of Trustees requires HISD to evaluate all schools with low enrollment each year to decide whether it makes sense to keep these campuses open.
There's a lot at stake, both from an academic and economic standpoint, and these proposals are never made lightly.
This year, after extensive review, the administration, in keeping with board policy, decided to propose the closing of Dodson, Nathaniel Q. Henderson, and Port Houston elementaries; Fleming Middle School; and Jesse H. Jones High School. Students at these schools would be sent to nearby schools with room to accommodate them – stabilizing their size, too.
Here's what we know: Small schools in most cases cannot offer the same level of educational programming as larger schools and cost more to operate. From a practical perspective, these are the classes and services every parent wants for their child: Art, music, library services, and dedicated on-site nursing staff to name a few. We also know the city is changing. Thanks to improved demographic data, we're better able to project changes in housing patterns and enrollment throughout HISD.
A good example is Jones High School, where protests about the effects on the immediate neighborhood have been some of the most heartfelt and compelling. I recognize and appreciate that Jones represents a school and community with a rich history. But today Jones has attracted only 54 out-of-zone students to its Science Technology Engineering and Math magnet, while a whopping 915 students zoned to the school have chosen to transfer to other schools. With a building capacity of 1,425 and only 440 students attending Jones today, it would be irresponsible for HISD not to critically evaluate it – looking to nearby campuses to see if the consolidation of students and resources could lead to better, stronger schools.
Recommending that a school be closed is always difficult. As most everyone knows, the proposal to close Jones has been on the table for several years because Jones has been struggling for several years. HISD has also struggled with how to help Jones. And despite assertions, HISD has tried to help.
Over the past few years, the district has infused Jones with per-pupil funding well above most other HISD schools – hoping that the additional resources would help keep this school open and make it a stronger option for neighborhood students and a more attractive magnet option for students from across the city. Last year, for example, Jones received $10,377 per pupil funding. In contrast, HISD schools on average receive $4,997 per pupil.

And to the claims that HISD hurt Jones' viability when it removed its Vanguard program in 2002, I can only respond to what I can influence today. The decision to remove the Vanguard program was made well before my tenure at HISD and it's my understanding that it was largely driven by a deep rift between the Vanguard parents and neighborhood parents. Again, though, this is the past.