Sochi 2014: Ukraine Savors Olympic Golden Moment After Deadly Week In Kiev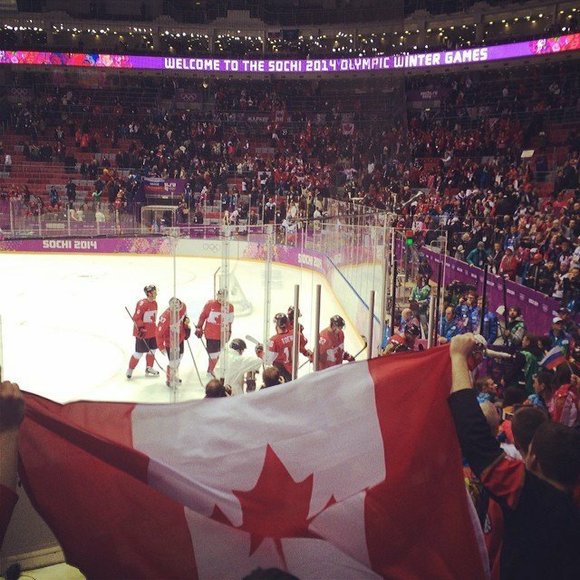 By Matthew Knight
CNN
It was a golden moment in a depressingly bleak week.
Ukraine's female biathletes provided a temporary and joyful distraction from the ongoing troubles at home with a gold medal performance in the women's team biathlon relay on Friday at the Winter Olympics in Sochi.
The team led from start to finish in the 4x6 km race, taking gold in a time of one hour 10 minutes 2.5 seconds, 26.4 seconds ahead of defending champions Russia with Norway a further 11.2 seconds behind in third.
Vita Semerenko, a bronze medalist in the women's 7.5 km sprint earlier in the Games, led Ukraine's women off before handing over to Juliya Dzhyma for the second leg.
Valj Semerenko's twin sister Valj lost some time at the shooting range on the third leg but not enough to deny Ukraine their first Olympic biathlon gold as anchorwoman Olena Pidhrushna fell into the arms of her teammates at the finish line.
"Before the race people wrote us many messages and wishes, waiting for victory," Pidhrushna said after clinching her country's first Winter Games gold in 20 years.
"Until the very last moment, even this morning I read my emails, saying like 'Girls, start and win for us all, for Ukraine.' We are so happy that the people of Ukraine are happy back home and that something good happened for our country."
Pidhrushna, who called for a minute's silence at the press conference following the event, was asked about her husband, Alexie Kayda who is a member of the opposition in the Ukrainian parliament.
"He talked to me and he said he didn't know how to support me and improve my mood. Before a race, he tells me that he loves me and that he believes in me," she said.
"I can only thank for him for trying to protect me from everything that is happening at home. We only know the minimum of what is happening there and that is a good thing."
Former pole vault world record-holder Sergei Bubka, who now heads Ukraine's Olympic Committee, couldn't contain his delight. "Ukraine wins gooooold!" he tweeted before praising Pidhrushna and co. for their efforts for winning Ukraine's first biathlon gold.
Bubka, who won gold at the 1988 Summer Olympics in Seoul, told CNN's Amanda Davies that he was praying for a good result after violence had erupted in Ukraine's capital Kiev causing scores of deaths.
"We need this. We need this and we pray for that," Bubka said Thursday.
"We discuss with them to give them confidence and eliminate pressure from sport and situation at home.
"We tell them we love them and believe in them. 'Do what you do every time. It's your time and it's your day. We need this.'
"We want to show to everyone that Ukraine exists and is united through sport and Olympics."
Canada breaks U.S. ice hockey hearts again
Canada piled on the agony for U.S. ice hockey fans with a 1-0 victory in the men's semifinal match at the Bolshoy Ice Dome on Friday.