Texas ban on same-sex marriage struck down by federal judge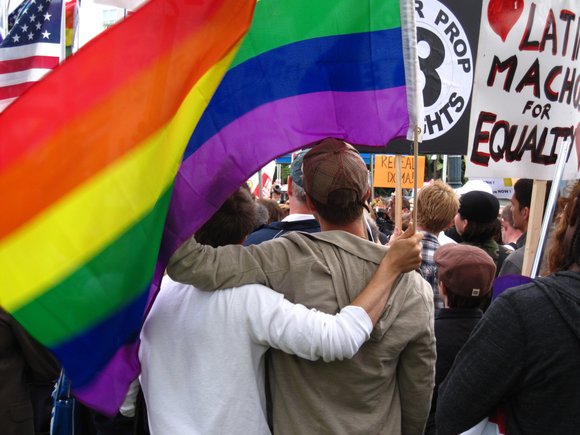 By Bill Mears and Greg Botelho
CNN
Texas on Wednesday became the latest state to have a federal judge strike down its ban on same-sex marriage, following a ruling that its current prohibition has no "rational relation to a legitimate government purpose."
The ruling, by San Antonio-based Judge Orlando Garcia, will not take effect immediately: It stays enforcement of his decision pending appeal, meaning same-sex couples in Texas for the time being cannot get married.
Still, gay rights supporters and activists believe the judgment -- because of what it says, how it follows similar rulings in other states and where it happened, in one of the most conservative states in the country -- has special significance.
Texas Democratic Party chairman Gilberto Hinojosa called Wednesday "a historic day for the LGBT community and the state of Texas," while the National Gay and Lesbian Task Force's head predicted the ruling "hastens the day when all loving couples who simply want the ability to share the benefits and responsibilities of marriage can."
"Everything is bigger in Texas and this ruling is an enormous leap forward for same-sex couples in the Lone Star State," said the latter group's executive director, Rea Carey. "Every time a judge strikes down a same-sex marriage ban, is yet another nail in the coffin of discrimination."
Those on the other side of the debate, meanwhile, are promising to keep fighting.
Texas Attorney General Greg Abbott said his office would challenge the ruling, which would be heard by a federal appeals court in New Orleans. The Republican is running for governor, with early primary voting now in full swing and the full primary election set for March 4.
"The U.S. Supreme Court has ruled over and over again that states have the authority to define and regulate marriage," said Abbott. "The Texas Constitution defines marriage as between one man and one woman."
Gov. Rick Perry, who is not running for re-election, offered even more forceful remarks, insisting that the 10th Amendment of the U.S. Constitution "guarantees Texas voters the freedom" to decide on the parameters for marriage.
"Texans spoke loud and clear by overwhelmingly voting to define marriage as a union between a man and a woman ..., and it is not the role of the federal government to overturn the will of our citizens," said Perry, an outspoken conservative who ran for president in 2012. "... This is yet another attempt to achieve via the courts what couldn't be achieved at the ballot box."
In November 2005, Texas became the 19th state to adopt a constitutional amendment banning gay marriage. Whether homosexual couples should be allowed to wed like heterosexual ones was a hot-button issue then and in subsequent years, with polls showing that most Americans favored restrictions.
But public opinion shifted over time. A CNN/ORC International survey last June found that a majority -- 55% -- of Americans back same-sex marriage, up 11 percentage points from 2008.
A total of 17 states now allow such legal unions, due to actions by voters, state courts or their legislatures. Federal courts have also helped move the needle on the issue, especially over the past year.
The most significant such move came last June, when the Supreme Court rejected parts of the Defense of Marriage Act while ruling same-sex spouses legally married in a state may receive federal benefits. The justices didn't go as far as saying that all states must allow such marriages to take place within their borders, but a number of lower federal courts have since stepped in to the fray.
Federal judges have ruled that gay marriage bans in Virginia, Kentucky, Oklahoma and Utah violate the U.S. Constitution.
Judge Garcia waded into this territory Wednesday with respect to Texas, saying that "equal treatment of all individuals under the law is not merely an aspiration it is a constitutional mandate."
"Supreme Court precedent prohibits states from passing legislation born out of animosity against homosexuals, has extended constitutional protection to the moral and sexual choices of homosexuals, and prohibits the federal government from treating state-sanctioned opposite-sex marriages and same-sex marriages differently," he said.
Garcia's ruling follows a lawsuit by two same-sex couples: Cleopatra De Leon and Nicole Dimetman of Austin; and Mark Phariss and Victor Holmes of Plano.