The Forces of Nature That Shaped THE WOMAN'S EARTH
Mical Roy | 2/27/2014, 4:57 p.m.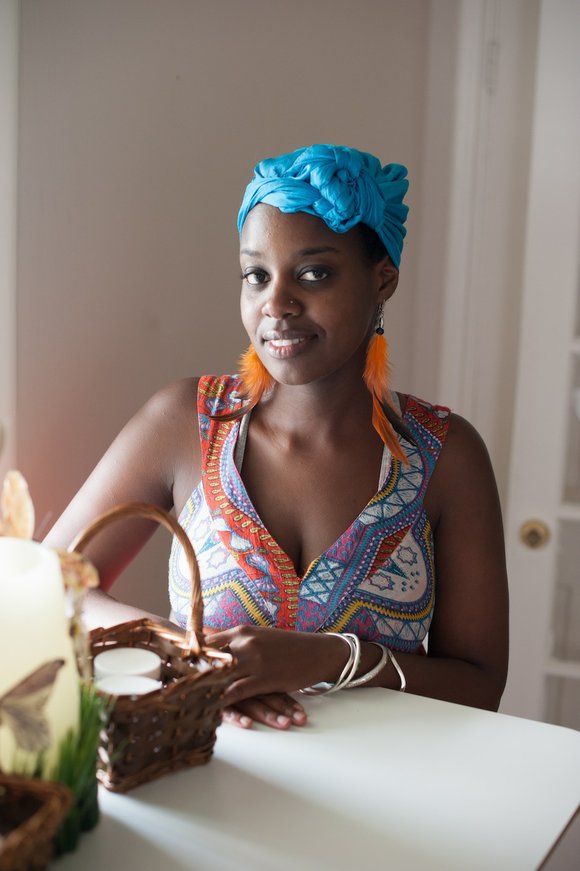 I toiled with asking if owning and running The Woman's Earth was Ms. Pierre's pinnacle, for I thought the question might suggest that leading this major movement wasn't reward enough. She assured me she understood exactly what I meant, and answered by saying, "I'm always thinking about expansion... I would love to see the Woman's Earth expand. I have the desire to connect with women overseas that need these services…so I'm open to expansion, however it arrives…brick by brick."
Product junkies would love to know that for mini facials classes, The Woman's Earth use Arbonne, which is a vegan certified product. We use hand made products as well, some of which are made in our "make & take" product classes.
As every business owner can attest, we all need a good sounding board when trying to decipher whether or not we may be thinking clearly; Jenee' says she sought advice in regards to getting ready to come into this new realm of being an entrepreneur. She would just ask people with whom she thought highly, "What do you think about this?" Her godmother Tanya was a huge person, as well as Abidemi, her beau. One thing that really resonates with me, even still is the fact that she made sure to mention…most importantly, she listened to the community.
If you've yet to wrap your mind around what exactly The Woman's Earth is, it's a boutique spa and wellness center. It's also a vessel for independent women business owners, artists, and visionaries to come in and offer their services and/or products.
I'll say that my desire to interview this woman starts Valentines weekend, when I decided to take my wife in for a couples nurture session, which we both enjoyed so much, I phones my editor, and asked her immediately if I could do a write-up on this inner city gem. Having experienced The Woman's Earth on such an intimate level, I knew the answer to this questions, but wanted Jenee' Pierre's take on who her competition is or was. Her response was gracefully centered, just like her… " I honestly don't feel that I have any competition. The woman's earth is an organically special place, and sacrifices have been made to manifest what's happening. Promoting other businesses is part of what I do. I personally feel like the more successful women that are in my community, the more successful I am. We want to keep the lights on and sustain ourselves. With that said… supporting is always number one. Whatever I do for 10,20,30, 40 years from now, helping others is who I am. "
Take a moment of your time to invest in self-preservation. In some way shape or form, The Woman's Earth can help you in replenishing your mind, body, and soul. Have a glance at what's happening over there on Arbor St. www.thewomansearthstudio.com