NY Governor Andrew Cuomo to Support Medical Marijuana at His State of the State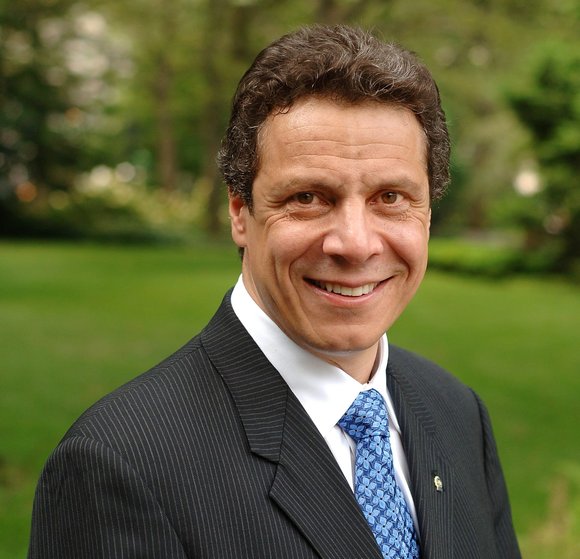 New York Governor Andrew Cuomo will use his State of the State address to announce his support for medical marijuana for patients in New York. After years of opposing medical marijuana, the turnaround by Gov. Cuomo is making national headlines. As an immediate step, the Governor will bypass the Legislature – where comprehensive legislation has stalled for years in the Senate – and take executive action to revive a 1980 law that allows the state to establish a limited medical marijuana research program.

The 1980 law established the Antonio G. Olivieri Controlled Substance Therapeutic Research Program, which ran briefly in New York until being shut down in the early 1990s. Cuomo administration officials told the New York Times that the program would involve distributing medical marijuana through 20 hospitals statewide, and the Department of Health would be charged with promulgating regulations. Critical questions remain as yet unanswered– such as, what patients would be eligible, or where the marijuana for the program would come from. Administration officials have suggested they would obtain marijuana from the federal government or from supplies seized by law enforcement, but those options, while specifically outlined in the 1980 Olivieri law, are both unlikely and pose significant safety risks to patients. Additionally, public and private hospitals may be resistant to participating in a state program that instructs them to violate federal law. Cuomo told the Times he would share details during his state of the state address.
Patients, advocates, elected officials and major newspaper editorials have praised Cuomo for reversing his opposition to medical marijuana and for declaring his support on this issue. Now, they are also urging him to follow through with his commitment to having a model medical marijuana program by getting behind comprehensive legislation that has passed the Assembly but languished in Republican-controlled Senate.
"Governor Cuomo has joined the overwhelming majority of New Yorkers and Americans who support of medical marijuana. This is a transformative development in three ways," said gabriel sayegh, state director of the Drug Policy Alliance. "First, Senate leadership has long said that Cuomo's opposition was one reason they would not pass medical marijuana legislation. With Cuomo now in support, the Senate must act. Second, the Governor's office has said New York should have the best medical marijuana system in the country, and they know, as we do, that legislative reform is required to achieve that goal. And third, because the Senate seems immune to both scientific evidence and human suffering, it's good for Cuomo to use his authority to get the ball rolling in New York until we can pass the comprehensive legislation patients need."
All across New York, patients and caregivers responded favorably to Cuomo's announcement expressing gratitude that he clearly recognized the need for seriously ill New Yorkers to access medical marijuana. However, they also expressed concerns that the 1980 Olivieri program was limited and urged the Governor to call on the Senate to pass a comprehensive legislative solution, such as the Compassionate Care Act.
"I'm thrilled that the Governor understands that people like me, who are living with multiple sclerosis, need access to medical marijuana," said Susan Rusinko of Auburn, NY. "The Olivieri program is an important interim step, but now that the Governor has demonstrated his clear support for medical marijuana, we need him to work with the Senate to pass the Compassionate Care Act immediately," she added.