" American Idol's Vincent Powell Stays True to His Southern Roots on the Road to Musical Stardom"
Dawn Paul | 1/9/2014, 6:26 p.m. | Updated on 1/9/2014, 6:26 p.m.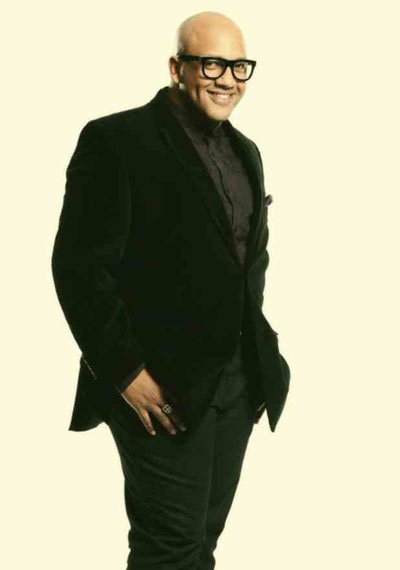 You may best know Vincent Powell from American Idol 2013, but this Southern boy has been in the music game long before his appearance on the show singing with greats like Whitney Houston and Kim Burrell.  He called the American Idol audition his "last chance" but not surprisingly, Powell reached the coveted top 20 spot on season 12 of FOX's hottest singing competition and continues to the top on the road to musical stardom.  Now with a hot single "Live Again" added to his already impressive resume, Powell is proving why he's a musical genius that will be regarded in this industry for years to come.
The Texas native studied at Texas Southern University and the gift of vocals is in the blood, giving credit to his mother for his golden vocals.  Major publications have labeled him as Mr. Soul and his celebrated musical style has been called a "unique blend of gospel and jazz with a contemporary flavor."  However, because of Powell's vocal skills, I find myself putting him in many different categories.  Powell is smart about this music business and his talents saying, "I'm Soul, Inspiration, R&B and Pop, but if you had to label it, call it Vincent Powell."  Powell stretching the limits of his voice always leaves his fans and critics wanting more and wondering what this music mogul in the making will do next.
Powell's music is not just something that makes you move.  I admire the fact that his music makes you think, touches the soul and has a message.  His new single Live Again does just that, supporting the movement against modern day slavery and human trafficking.  In today's music that over promotes sex and erotica, he's bringing something refreshing that fans need and want.
Live Again can be downloaded on Amazon, ITunes, Google Play, and many others.  To find out more on Vincent Powell visit http://vincentpowell.net/.
Vincent Powell took some time to chat with Houston Style Magazine.
1. Tell me about the "real" American Idol experience from auditioning to being a finalist, etc.?
The audition experience was quite tiresome and at my expense…it costs to travel.  Juggling all of your emotions and still presenting effectively is crazy.  How you execute under pressure is the key.  Everyone is there for one purpose and that is to shine and win! 
I had made it to "Hollywood Week" the previous year and got cut at the end, so I accomplished more than the previous year and I was so happy that my hard work paid off.  I did not make the top 10, but it was an AMAZING experience.  I started working on "Live Again" after leaving the show.    
2. Talk about the importance of being smart and using opportunities like American Idol. 
Strike while the iron is hot! Trying to stay in the spotlight is not an easy task. Coming off a show like "American Idol" where there are millions of viewers, it's hard to go back to working that 9-5 job, but I made new contacts along the way.  No matter what place you make on "American Idol", when it's over you have to work!