OutKast To Reunite, Headline Coachella 2014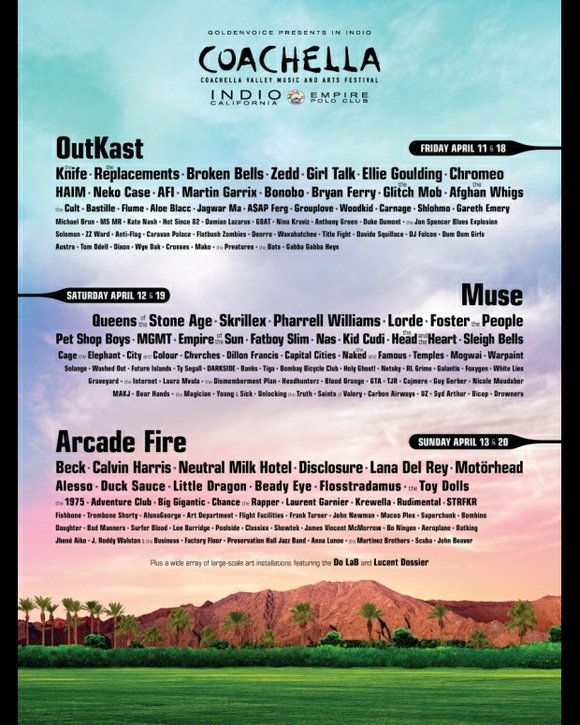 The official poster for Coachella 2014 has been released and the biggest name attached to it happens to be the confirmed reunion of hip-hop group OutKast. Muse & Arcade Fire are confirmed to be the other headliners of the three day festival with Pharrell Williams, Disclosure, KiD CuDi, Skrillex, Lorde & Queens Of The Stone Age also among the big names set to perform.
Rumors of an OutKast reunion have been reported since last December. Many fans have been skeptical of any reunion between Big Boi & Andre 3000 thanks to red tape from their respective labels preventing them from even recording as OutKast.
The 2014 Coachella Valley Music and Arts Festival is to take place on consecutive weekends April 11 through 13 & April 18 through 20 from Indio, California. For more details click here.