What People Are Talking About
Style Magazine Newswire | 1/9/2014, 6:29 p.m. | Updated on 1/9/2014, 6:29 p.m.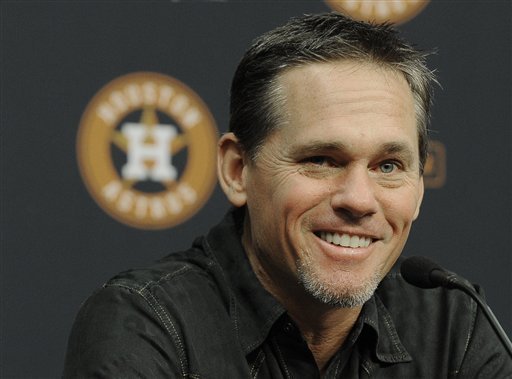 Biggio Upset
Baseball fans are in outrage over the major snub that Houston Astros legend Craig Biggio received by the Hall of Fame. Coming short of the honor by just 2 votes, some are calling for writers that vote to be removed from the panel. Career highlights for Biggio include 20 seasons, more than 3,000 hits, 291 home runs, 668 doubles and 414 stolen bases. Plus, he made four Gold Gloves and seven appearances in the All-Star Game. There are only few ballers who come close to the record. Although fans are blowing their top, Biggio is keeping his cool. In a statement he said, Congratulations to Greg Maddux, Tom Glavine and Frank Thomas. Obviously, I'm disappointed to come that close. I feel for my family, the organization and the fans. Hopefully, next year."
Manziel Entering NFL Draft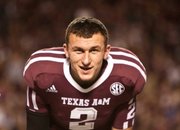 Aggies may be in tears as Johnny Manziel has made it official. He is entering the draft. This may make some Houston fans happy as it is a good possibility that Manziel could be wearing a Texans jersey. New Houston Texans Head Coach Bill O'Brien didn't make any predictions but did say that they were a long way from deciding on whom they would take in the draft. The Heisman trophy winner announced the decision in online post by Texas A&M. "The decision was not an easy one, but we all felt this was the right time to make the next step toward a professional career," said Manziel.
Saturday Night Live Gets Some Color
Not only has Saturday Night Live (SNL) hired Sasheer Zamata, the first Black actress in years but they also have hired two Black women writers. LaKendra Tookes and Leslie Jones, along with Zamata, were found through a nationwide talent search by SNL. All three women are set to start working for SNL this month.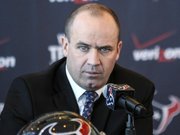 Texans Cleaning House
New Houston Texans Head Coach Bill O'Brien comes into Texans Organization with a broom sweeping out 16 assistant coaches. Defensive line coach Bill Kollar was able to maintain his job. The following coaches were officially relieved of their duties to the organization: Perry Carter (assistant defensive backs), Rick Dennison (offensive coordinator), Karl Dorrell (quarterbacks), Dan Hammerschmidt (offensive assistant), Chick Harris (running backs), Reggie Herring (linebackers), Vance Joseph (defensive backs), Bobby King (assistant linebackers), Larry Kirksey (wide receivers), Marc Lubick (assistant wide receivers), Brian Pariani (tight ends), Wade Phillips (defensive coordinator), Jim Ryan (assistant offensive line), Matt Schiotz (assistant strength and conditioning), Cedric Smith (head strength and conditioning) and Jeff Zgonina (assistant defensive line). John Benton as offensive line coach was also relieved of his duties.