Corvette Stingray: Detroit Car of the Year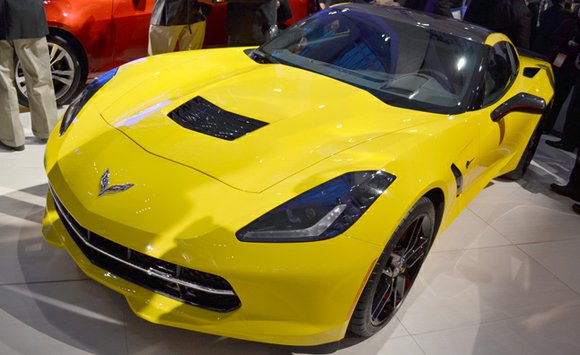 Autoguide.com is reporting that General Motors took top honors at this year's auto show in Detroit. This is the second year in a row that a General Motors vehicle took the award, although the odds were in the company's favor considering it makes two of the three finalists. The Corvette beat the 2014 Cadillac CTS and the 2014 Mazda3 to win.
The Corvette has always been a performance bargain and with a starting price of $51,995 that's certainly still the case. The new LT1 V8 makes 455 hp and sends that power to the rear wheels via either a six-speed automatic or a seven-speed rev-matching manual.
While the base car is certainly impressive, customers can also opt for the Z51 performance package that adds upgraded brakes, a revised suspension, larger wheels with lower profile tires, a special electronic limited slip differential and more.