Detective: Justin Bieber's security video key to cracking egg caper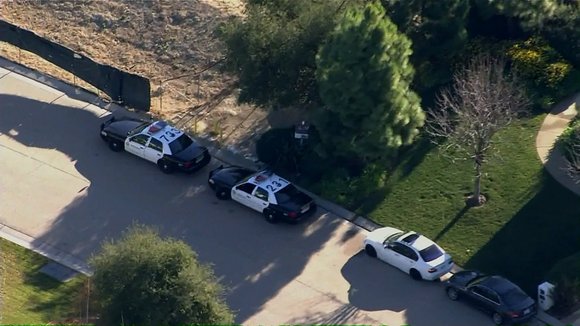 By Alan Duke
LOS ANGELES (CNN) -- The security video system in Justin Bieber's mansion could be the best witness to the teen pop star's alleged egg attack on a neighbor.
"It was extensive," Los Angeles County Sheriff's Lt. David Thompson said of the system. "I believe it was installed very well and covered all areas of Mr. Bieber's house. His security system was well operated."
A dozen deputies, armed with a search warrant from a judge, seized the hard drives that hold the security video from last week.
Detectives are scouring the video frame-by-frame for clues as to who tossed eggs from Bieber's property onto the house next door in the exclusive Calabasas, California, community last Thursday night, Thompson said. "It will either prove or disprove, or maybe neither."
If video from that night is missing, detectives will call for help, he said. "We have a high-tech crew that works on such things, depending on what we find they can tell if it's been deleted, altered or stopped at a certain time or turned off," Thompson said. "If it's 24-hour security video and it doesn't show a particular day, you can make your own conclusions."
While the neighbor who accused Bieber of launching the egg assault does not have a similar video system, TMZ did obtain video of the incident recorded by the accuser. While the attackers can't be seen, they are heard. Detectives could use test that audio to determine whether there's a match to Bieber's voice.
Bieber and his representatives have stayed silent about the incident, declining to comment when contacted by CNN.
Although the singer spoke to deputies during their search -- telling them who was in the house, for example -- he has not talked to investigators about the felony vandalism allegations, Thompson said. His lawyer would need to be present for that to happen, he said.
Bieber's wake up call
Bieber was asleep when investigators knocked on his door Wednesday morning, Thompson said. The security staff answered and let them in.
The warrant allowed deputies to go room by room through the sprawling estate, which is how they busted Lil Za -- real name Xavier Smith -- who was a house guest. They found suspected Ecstasy -- aka Molly -- and Xanax near the 20-year-old rapper's bed, Thompson said. Lil Za was arrested on a felony drug charge. He was later charged with felony vandalism for allegedly busting a jail phone while waiting to be bailed out.
Despite all the egg jokes dished out, this is a serious case, Thompson said. The neighbor's house suffered an estimated $20,000 in damage, which makes the alleged vandalism a felony. It could land the offender in jail, but at the every least a long probation term and community service. Add to that the legal bills and time attending court hearings.
Deputies at the Lost Hills Sheriff's Station, which serves an affluent section of Los Angeles County just east of Malibu, have become familiar with Bieber, 19, since he moved into a $6.4 million home in The Oaks neighborhood two years ago.