Lights, camera, Santana Draper: A young dapper mogul in the making
1/16/2014, 4:14 p.m. | Updated on 1/16/2014, 5:40 p.m.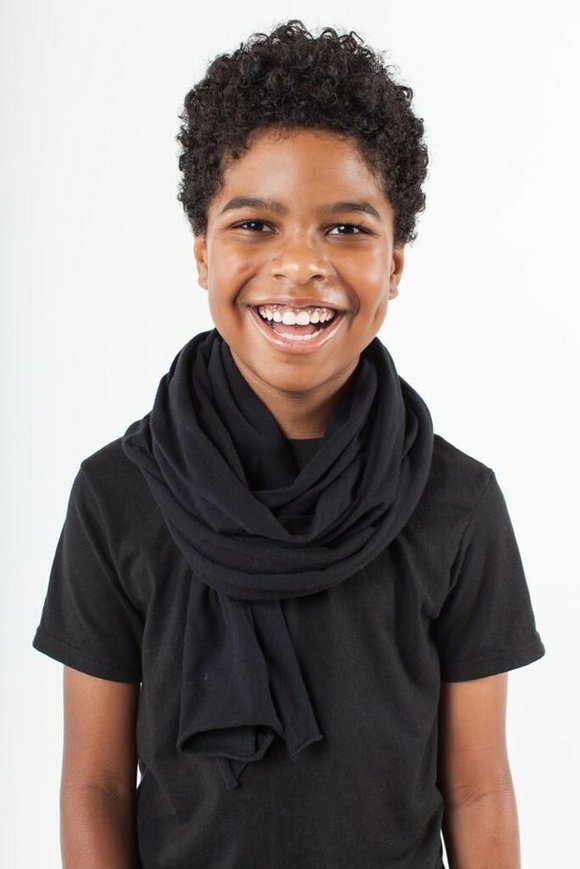 Great endeavors are coming quickly into action for Houston's own 11 year old Santana Draper. An actor, designer & philanthropist; Santana is quite talented. Currently Santana plays Travis, the grandson to Beneatha in Lorraine Hansberry's four-time Tony award nominated play, 'A Raisin in The Sun'. Santana noted "Travis is a very interesting character; in fact, he still maintains his character in spite of what all goes on around him. He still loves going outside; it is amazing."
There are no cues missed with Santana working as the youngest actor in stage plays, TV series appearances & even your favorite movies, yes I said MOVIES! Santana plays the water boy at Bennett Plantation in 'Django Unchained' starring Jamie Foxx & many other Academy Award winning actors. Santana mentions, "Working with adults makes me better myself", gaining experience from older & experienced actors seems to be one of his tid-bits for becoming successful. Starring in famous Broadway plays like 'A Lesson Before Dying'; 'Wizard of Oz' is just one route on Santana's bridge of dreams. "Since I was 4 years old, about 7 years ago, I have enjoyed practicing & practicing art based on how I feel. Classical art & characteristics are the styles I like to create."
Inspired & motivated by his very supportive parents & moved by his artistic emotions, Santana was able to create Paper Toy Clothing Apparel as his canvas to display his passion. Paper Toy Clothing provides edgy & exclusively-designed crewneck graphic T-shirts for guys ages 10-25 yrs. old. Santana's heart is so big that he created a "wear & give" program that allows a percentage of every purchase to go towards the Houston Kids Meals program. "I want to inspire boys & young men to action by producing wearable art that lives with you. The thing I enjoy the most is the kids' smiling faces, it makes me feel like I'm doing something special; I feel happiness," Santana says. Santana is currently preparing for his upcoming projects which will showcase his art infusions. "I am trying to do a combo of classical, using creatures & more action in my line of clothing."
If you plan to watch or attend the MLK parade on Mon. Jan. 20th, 2014, keep a look-out; Santana will be making his appearance to show love to his fans.
Also, from now until February 2, 2014 you & your family can catch Santana Draper as Travis in 'A Raisin In The Sun', at the Houston Family Arts Center (10760 Grant Road 77070).
For show times & ticket information visit: www.houstonfac.com or call: 281-685-6374
Interested in learning more about the Paper Toy Clothing Apparel?
visit: www.papertoyclothing.com or call: 866-789-5458
FB: PaperToyClothing
Twitter: @MillsDraper