12 months, 12 amazing adventures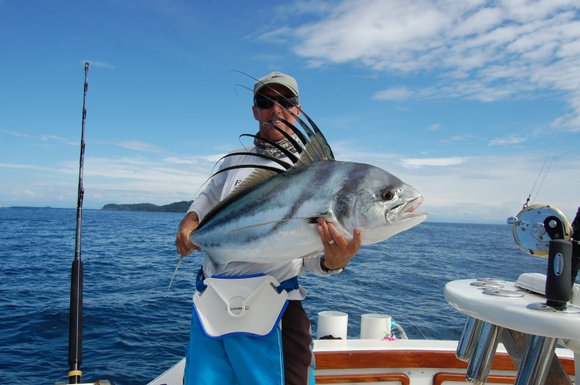 By Marnie Hunter and Katia Hetter
CNN
The first couple weeks of each new year start with grandiose visions.
This year, you will exercise like a maniac, eat well, start a rewarding relationship, advance your career and take amazing and exotic vacations. Now that we're halfway through January, some of that get-up-and-go has dissipated a wee bit, no?
Don't abandon your entire ambitious agenda. At the very least, enrich yourself with a travel adventure. Hopefully, good fortune has shined upon your bank account in the form of a holiday bonus or an upcoming tax refund.
Here are 12 ideas to get you started:
January: Scenic snowshoeing
Yes, January is slipping away fast, so this first option is an easy one for anyone who lives within striking distance of a heap of snow. Snowshoeing is pretty straightforward; it's bundled up hiking with special shoes. In some cases, it's also free. At Oregon's spectacular Crater Lake National Park, rangers lead free snowshoeing hikes (shoes included) each Saturday and Sunday (there's also one on MLK Jr. Day). Conservation organization Oregon Wild and outdoor clubs in snowy states like Vermont also arrange snowshoeing expeditions. You can rent shoes from outdoor outfitters for $10 to $20 per day.
Plus, there's a romance factor. Oregon Wild wilderness coordinator Erik Fernandez proposed marriage on a full-moon snowshoeing outing. "If you're looking for a romantic date, taking somebody on a full-moon snowshoe trip is going to score you some serious points," he said. Rewarding relationship, wintry adventure -- check, check.
February: Skiing inn-to-inn in Norway
Renew your fitness vows by cross-country skiing along the well-groomed Peer Gynt Trail in Gudbrandsdalen in south-central Norway. A seven-day self-guided trip organized by Norske Bygdeopplevelser has skiiers covering up to 16 miles a day. Your luggage is transferred from inn to inn as you ski alongside inspiring views of the Jotunheimen and Rondane mountains and Lake Gala. See? Outdoor exercise is a lovely pursuit. $1,550 per person for double occupancy, including lodging, train transfers to and from Oslo, luggage transport and most meals. Ski equipment is not included.
March: Big game fishing in Panama
Panama's got world-class fishing, plus bragging rights if you hook something huge. Panama Big Game Fishing Club on Isla Boca Brava off the Pacific Coast offers four to seven-night fishing packages, starting at about $3,000 per person for four nights, including lodging, airport transfers and domestic flights, fishing expeditions and all meals and drinks. The waters near the lodge are home to a large population of billfish, including black marlin and Pacific sailfish as well as a host of other impressive swimmers.
April: A tall ship ocean crossing
Royal Clipper's 21-night Barbados to Rome trans-Atlantic crossing is for the truly committed sailor and ship enthusiast. "They take the trip because they want to experience an uninterrupted stretch of sailing in open water, as there are 10 consecutive days at sea on this cruise. They also tend to be readers," said Buck Banks, a spokesman for Star Clippers.