It's Not Your Imagination: Women in Relationships Are Just More Attractive
Demez White | 1/21/2014, 4:07 p.m.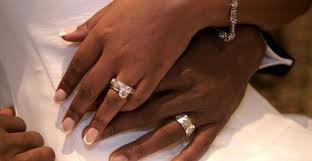 It's Not Your Imagination: Women in Relationships Are Just More Attractive
Have you ever dated a woman and for whatever reason it just wasn't there? When you first met her there was no doubt she was the one but it just never clicked. There's the awkward, "It's not you, it's me conversation." You go your separate ways and wish each other the best. A couple months later you see her out with a guy or on Facebook in a relationship.
You're half drunk, half sleep scrolling on Instagram and you see pictures of them together and it hits you, "I can't believe I let the woman of my dreams get away!?" The problem with that is for six months you could have called, asked her out, begged. She only became the woman you wanted when she became involved.
When a woman is in love, like really in love, her entire being changes. She's glowing, she smiles more, heels grow an inch or two. As men we're attracted to happy, to sensual. Women in happy and healthy relationships give off all the vibes we desire. That woman whose text you ignored, whose calls you let go to voicemail, she didn't all of a sudden become that woman Lenny Williams was singing about to you.
You just want her because you see what she's capable of. "I don't have a woman cooking for me, I don't have a woman buying me cool Christmas gifts or taking me out for my birthday. I want her!" The thing is you don't and she probably doesn't want you. Depending on what you meant to her she may entertain you for a conversation or two but then you get into messing with people's lives for selfish reasons. You don't want that sort of karma.
Thoughts can make us feel guilty, thoughts can make us think about doing things we aren't proud of but if they never go past thoughts you're okay. I write for a mature audience and part of writing for a mature audience is knowing there's no need to temper my words. Until a woman is married there's a chance she'll leave that man for you. There's a chance he was simply a substitute because you weren't acting right. It happens every day, guy number two wins because guy number one was playing around. In a perfect world with perfect people they live happily ever after but we aren't perfect are we? If that man she loved more than she's ever loved another walks back in her life she'll choose him. Are you going to wreck her happiness out of jealousy? Out of feelings you won't feel once she's not with another man?
Women in relationships and especially married become that poison fruit. Maybe you have a chance to bite, maybe you don't, but either way if you take that bite it won't lead to anything good. Life isn't a romantic comedy.
You can read more from Demez at www.demezw.com