Sevyn Streeter Doesn't Stop At 97.9/Stereo Live Show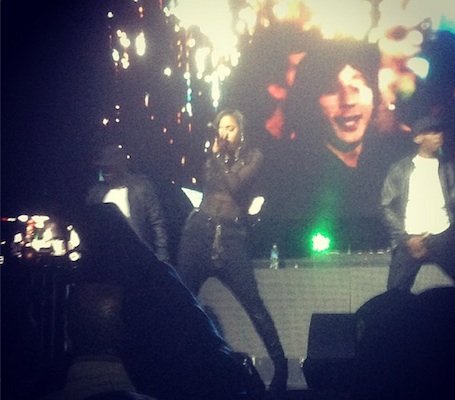 It may have been a private event but like most things in Houston, Sevyn Streeter's "Arrive Big" event with Heineken & 97.9 The Box brought out plenty of faces -- not just to mingle but to also hear the rising "It Won't Stop" singer perform.
Clad in a sheer black top and jeans, the woman who up until recently had been more known as a serious songwriter pulled onto the stage and combined a few notable influences, one being her "It Won't Stop" co-star Chris Brown and Aaliyah. With strong sultry vocals and a rather dazzling approach, the singer seemed even more confident in her talents than she was when she hit the city a few months ago on K Michelle's "Rebellious Soul" tour. The Stereo Live stage always seems to welcome bigger performances, ambitious takes and style and Streeter brought it in spades, capitalizing on her rather impressive Call Me Crazy, But... EP.
That may have been the bigger story, the rise of another R&B talent on the scene to stake her claim to becoming one of the more often heard voices on radio. However, getting an awkward reception when asking for a quote from a 97.9 The Box representative due to a prior article regarding the introduction of Clear Channel's newest station 93.7 The Beat and artist Trae Tha Truth proved that there are consequences to the city's brand new radio war.
Story was originally reported on dayandadream.com