HHF to Honor Actress Genesis Rodriguez, Houston Area Student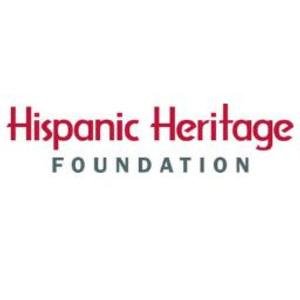 The Hispanic Heritage Foundation (HHF) and CVS Caremark Workforce Initiatives will honor Pharr San Juan Alamo North High School Senior Jaime Antonio López with a National Youth Award for the Healthcare & Science category along with five other students who were narrowed down from thousands of applicants, to hundreds of regional recipients from 10 markets. Actress Genesis Rodriguez will also receive the Inspira Award for being a role model in the public eye. The ceremony will be hosted at Emilio and Gloria Estefan's Bongos Cuban Café in Miami on January 30, 2014. Along with the roundtrip accommodations, Jaime will also receive a grant for his education or idea and a Google Chrome laptop computer.
Jaime López of Pharr, Texas is a student of Mexican descent who developed an interest in neurological disorders from a young age. He has volunteered at a local biomechanics lab and taken internships with the Pritzker School of Medicine at the University of Chicago and with the University of Pittsburgh Medical Center. He has also served as a research fellow at the Hillman Cancer Center at the University of Pittsburgh. As a medical professional, Jaime plans to and help his local medical community by being a leader in research. In his free time, Jaime serves as president of the Pan American Student Forum of Texas, a non-profit focused on celebrating and educating others on the culture of the Spanish speaking world. Jaime has a 4.0 GPA and is an AP Scholar with Distinction. He plans to study Management Science and Biomedical Engineering. He has been accepted to and will likely attend Stanford University.
"We are thrilled to honor yet another class of outstanding young Latino leaders, like Jaime, who will certainly make an impact on our communities and workforce as they move forward in their careers," said Antonio Tijerino, President and CEO of HHF. "We applaud the vision of CVS Caremark Workforce Initiatives and our other sponsors as they share our focus on what we consider priority fields for America, such as healthcare and science. We truly believe they are leaders of today, not tomorrow. Frankly, we can't afford to wait."
In addition to Jaime, other National Youth Awardees include:
-Genesis Miranda, Phoenix, AZ, Betty Fairfax High School, for Business & Entrepreneurship presented by BBVA Compass (attending University of Pennsylvania or Arizona State University)
-Elsa Alvarado, Glendale, NY, Benjamin N. Cardozo High School, for Education presented by Southwest Airlines, Official Airlines of the Youth Awards (attending Georgetown University, University of Notre Dame, or George Washington University)
-André Guzmán, Gaithersburg, MD, Poolesville High School, for Engineering & Mathematics presented by ExxonMobil (attending Massachusetts Institute of Technology, Georgia Institute of Technology or Stanford University)
-Alejandra MacDougall, Downey, CA, Warren High School, for Innovation & Technology presented by Entertainment Software Association (attending Stanford University, University of California – Berkeley or Massachusetts Institute of Technology)
-Juan Migone, Augusta, GA, Aquinas High School, for Nutrition & Fitness presented by Herbalife (attending New York University, University of Georgia, DePaul University or Trinity College)