Got $2Million+? You Could Be the New Owner of Queen Latifah's New Jersey Home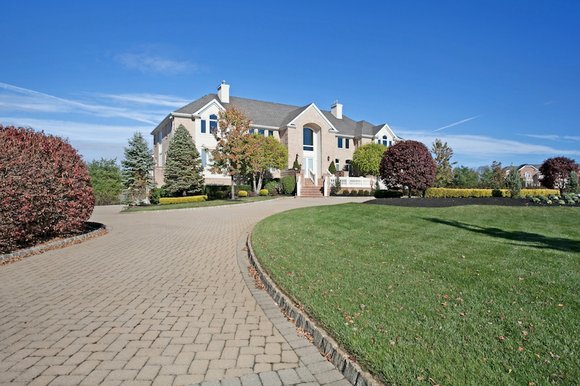 Balinese-themed sanctuary with two residences in Fiji. Currently listed $12.99 million and $6.99 million. No reserve auction to be held February 7th.

Early Frank Lloyd Wright Home!
Frank Lloyd Wright had interesting character traits aside from being a visionary designer. He was resourceful and was a risk taker. When he built his own house and studio, he found it necessary to borrow money from his employer, architect Louis Sullivan. In order to pay it back promptly he had to come up with additional income. Of course selling his architectural services would make the most money, but there was the issue of that pesky little clause in his contract with Adler and Sullivan that said independent work outside the company was forbidden. But Wright decided to take the chance. He managed to build eight of these "bootleg houses" before being caught and fired.
Except for this larger, more elegant Emmond house in La Grange, Illinois, the others were of modest size with the basic plans being the same. Only a change in details gave each its individuality. The Emmond House measures 2,638 square feet with five bedrooms and one bath.
Built in 1892 in La Grange, Illinois the house has painstakingly been restored to its original design both inside and out. It was designed in an era when the Victorian gingerbread houses were all the rage. In his bootleg houses, he combined Colonial Revival, Queen Anne and Dutch Colonial, all pared down to simplicity without the curlicues and architectural adornment of the originals. One can see this in the octagonal turret and pointed, equilateral roof. These features would later evolve into his Prairie style. Over the years, brick veneer siding had been installed over the original wood clapboard and Wright's porch addition with open arches had been enclosed along with other architectural changes. Fortunately, original photographs were obtained and paint analysis on wood siding that had been covered revealed the exact original paint color which was replicated. The exterior restoration was completed in 2007 after six years of restoration. The current owners also worked from plans to restore the interior to its original design. The windows are lead art glass and furnishings are the Wright originals. In 2008, the owners were presented with the Richard H. Driehaus Foundation Preservation Award for Outstanding Restoration.
Frank Lloyd Wright is one more example of how being fired from a job can be a boost to one's future rather than a hinderance. Originally listed for $1.5 million, now after a number of price cuts it has been reduced to $919,000.
Read more http://www.toptenrealestatedeals.com/homes/weekly-ten-best-home-deals/2014/1-28-2014/