Librotraficantes Demand Texas SBOE Include Mexican-American Studies
1/30/2014, 1:46 p.m.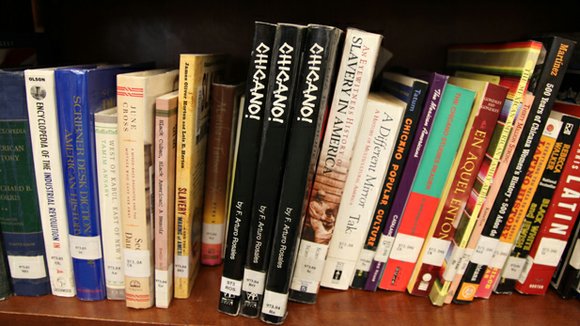 The Texas School Board of Education is currently embroiled in a bit of controversy in regards to what courses they will implement for high school students beginning in the 2014-15 school year. Algebra II has already been stricken down as a requirement for graduation and now further course implementation such as African-American Studies & Mexican American-Studies are on the board as well.
Considering that Mexican-Americans living in Texas are among the highest in population growth and new student enrollment (51% of Texas students are Hispanic), The Librotraficantes are calling for a call action to demand Mexican-American studies be moved from the "wish list" to the "to do" list.
"Am I vocal because I studied Mexican-American history? No, I'm vocal because I'm mad," Librotraficantes founder Tony Diaz told the Austin-American Statesman. "And what is different from when my parents or grandparents were oppressed is that I — and my brother and sisters — know our rights, and we will stand up for our rights. And we will win."
According to a press release from the group, the goal is to increase graduation rates for Mexican-American students. Implementation of such studies in the Tuscon Independent School District in Arizona led to a graduation rate of 93% and the Librotraficantes see similar if not greater numbers for students in Texas.
Other groups in support of the call are -Chican@ Studies Network, Nuestra Palabra: Latino Writers Having Their Say, Somos MAS, Univ. of Houston Center for Mexican American Studies, UTEP Chicano Studies Program and more.
For more info & updates visit: www.MASTexas.org and www.librotraficante.com or on Twitter at @MASTexas