Macy's and the American Heart Association GO RED for Women's Health this February
The founding sponsor of the American Heart Association's Go Red For Women® movement, Macy's continues to help raise awareness and funds for the fight against heart disease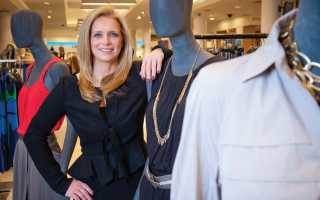 MIAMI, FL – JANUARY 29, 2014 – As the American Heart Association's founding national sponsor of Go Red For Women, Macy's will provide its customers with merchandise, promotions and select in-store events this February, all fashioned to bring awareness and funds to the cause of women's heart health. Over the past decade, Macy's has proudly raised $46 million dollars through the generosity and commitment of Macy's associates and customers, which has helped to fund research and education credited by the American Heart Association with saving 627,000 women's lives.
Macy's annual Wear Red Sale, along with a collection of exclusive red dresses by Calvin Klein, Kensie, and XOXO, which benefit Go Red For Women, will help make this February's American Heart Month more fashionable than ever. Customers will find these limited-edition red dresses in select stores and on macys.com in time for National Wear Red Day on Friday, Feb. 7, 2014.
"Macy's has been a proud national sponsor of the American Heart Association's Go Red For Women movement since its inception in 2004. As more than 70 percent of our customers and associates are women, we believe in the importance of funding research that can make a difference in fighting the number one killer of women – heart disease," said Martine Reardon, Macy's chief marketing officer. "Since 2004, through efforts including our Wear Red Sale, exclusive red dresses that benefit the cause, and in-store events, we have raised $46 million for Go Red For Women to fund the life-saving research that the American Heart Association credits with helping save 627,000 women's lives."
"The American Heart Association is not only thankful for Macy's longstanding support of Go Red For Women's fight against heart disease in women, but we're thankful for the impact they've helped us make over the last decade – saving the lives of 330 women each day, said Bernie Dennis, American Heart Association Chairman of the Board. "Together, we've made remarkable progress in educating women about heart disease and encouraging them to take action to live a healthier life. In fact, 90 percent of women involved in Go Red For Women have made at least one healthy lifestyle change, one-third has lost weight and 50 percent have increased their exercise."
Wear Red Sale
Macy's is inviting all customers to help celebrate National Wear Red Day (Feb. 7), with its annual Wear Red Sale at all Macy's stores beginning Wednesday, Feb. 5 through Monday, Feb. 10. Customers wearing red or purchasing a Red Dress pin for $2 to benefit Go Red For Women will receive a 20 percent discount on most regular, sale and clearance merchandise or 15 discount on fine and fashion jewelry, sale and clearance watches, and select home items.
Macy's will continue to sell the Red Dress pin and accompanying discount through Friday, Feb.14. One hundred percent of all pin sales are donated to Go Red For Women. Last year alone, Macy's sold more than 1.6 million Red Dress pins, raising $3.2 million for Go Red For Women. Additional merchandise exclusions can apply.