Fort Bend's Newest Winning Entrepreneur - Jacqueline Majors-Milton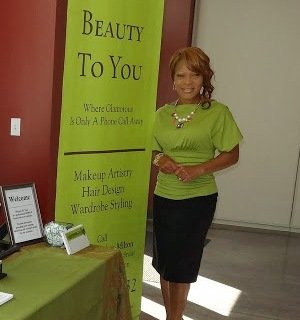 Fort Bend resident Jacqueline Majors-Milton, was a winner of $5,000.00 for funding for her business "Beauty To You" at the Microfinance Social held at the Leonel J. Castillo Community Center in Houston on January 25, 2014. She is one of the Fall 2013 University of Houston Bauer Microfinance Business Program graduates who received sponsorship from Bayou Microfund.
This amazing entrepreneur now brings her business and passion full-on. "Beauty To You" is a MOBILE beauty services company providing upscale, professional, celebrity glam styling for all occasions, including makeup artistry, hair design and wardrobe styling services.
Glamover Services Include: weddings, bridal parties, wedding parties, photo shoots, social events, galas, models,
fashion shows, senior pictures, TV appearances or any event that requires professional "Glam" styling.
Complimentary consultations are available at 832.439.2032