SuperLady LIVE MOVEMENT Gives Women Their Time to Shine
Dawn Paul | 7/2/2014, 3:52 p.m.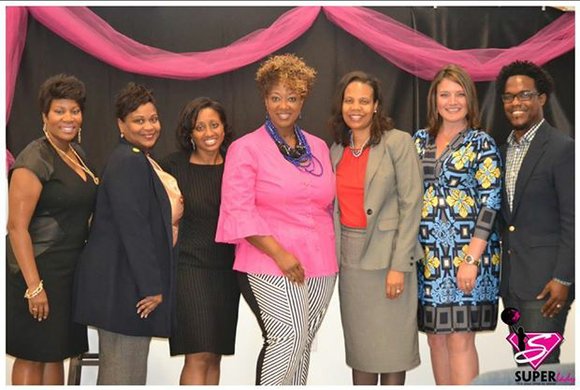 1. Talk about the speakers that you have selected for this SuperLady LIVE MOVEMENT.
Each speaker is experienced in one of our 6 focus areas. These speakers live the SuperLady lifestyle. They each have a great spirit and understand the vision and purpose of SuperLady LIVE MOVEMENT. Our speakers are willing to share their experiences and invaluable information with our attendees. They are speaking on their passion and share nuggets of wisdom. The speakers participating are in line with the movement and our attendees always want more. It simply works!
2. What is your goal for this movement?
We want to continue to secure strategic partnerships that embrace, uplift and promote the core principles of the movement. We also plan to launch SuperLady LIVE MOVEMENT in other Texas markets in 2015 and continue to expand the SuperGirl EXPERIENCE.

3. I know that you created this movement to inspire others, but what have you learned from hosting this initiative?
Starting this movement has increased my faith and strengthened my belief that all things are possible if you believe and obey God. He rewards those who diligently seek Him. I've come to realize that this movement is not and will not be for everyone and that is okay. I've also learned that people really are tired of the fluff and want to hear truth that will free them from wherever they are stuck in life. I appreciate my family so much more as my husband and children are right by my side in this initiative. My family is my everything and without them this SuperLady LIVE MOVEMENT would be a fraud. They keep me dreaming and focused.

4. What are your long term goals for this organization?
My long-term goal is for SuperLady LIVE MOVEMENT to employ a full-time staff with benefits. In addition, I would love to develop a series of on-going movements across the state of Texas within the next 7 months and establish a 501(c)3 status for the educational/professional development pieces we officer. Most importantly, I want to make positive change so women and their families will experience the best life possible. SuperLady LIVE MOVEMENT is not about me, but about the people touched by this movement.