Local 11 Year Old on a Mission to Donate Over 1,000 Socks to the Homeless!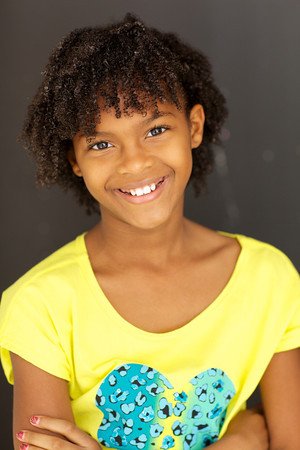 Houston, TX. July 2, 2014 – The "Sock Out Poverty" campaign was birthed by child actress Princess Jackson who happens to have a fondness for socks and after realizing on day while volunteering during a blanket drive that others didn't have something as simple as a pair of socks! "We always like to give back to the community," stated her mom Phyllis. "While at a Blanket Drive, Princess asked, "How come no one ever had a drive for socks?" I said to her I wasn't sure and she said she wanted to collect socks for people who did not have any and came up with the idea to raise donations and bring awareness to "Sock Out Poverty" One Step at a Time!"
Looking for a way to gain donations for socks in abundance, Princess and her mom brought the idea to Wal-Mart for Princess to set up a table outside and collect socks. Only to find out Wal-Mart no longer allows people to set up outside. However once the manager of Wal-Mart realized the mission to collect socks for those in need, they immediately came on board to partner with Princess and donated a large amount of socks to the "Sock Out Poverty" Campaign! Soon after, Little Lord and Ladies, a children's boutique heard about the "Sock Out Poverty" Campaign and came on board as a drop off point to receive socks for the campaign. Soon word spread about this 10 year collecting socks to pass out for those who didn't have any and over 500 pairs of socks were donated passed out on Christmas Eve!
Since then, Princess has continued collecting socks with a goal of collecting over 1,000 socks to pass out in July for her Sock Out Poverty, Christmas in July Campaign! "People don't just need socks for the Winter, they need socks all year," explained Princess.
The "Sock Out Poverty" Christmas in July Campaign will continue until July 12th ending with Princess delivering socks to those in need within the Houston and surrounding communities.
What: Princess Jackson to pass out Socks collected through her "Sock Out Poverty" Christmas in July Campaign.
Where: Loaves And Fishes
2009 Congress
Houston, TX 77002
When: Saturday, July 12, 2014, 9:00am
Who: Princess Jackson,
About Princess Jackson: Princess Jackson is a child "Star on the Horizon!" To date, Princess has been featured in a national brand campaign for "Wholly Guacamole" and has also starred in two short films which one has been selected to show in the Film Festival in San Diego.
When not acting, Princess loves to give back to the community by volunteering her time to feeding the homeless and those in need.
Princess' passion for giving back to the community is evident in all that she does. She is excited about her "Sock Out Poverty" Campaign by providing socks One Step at a Time!