Celebrate National Tequila Day on July 24th
Milagro Tequila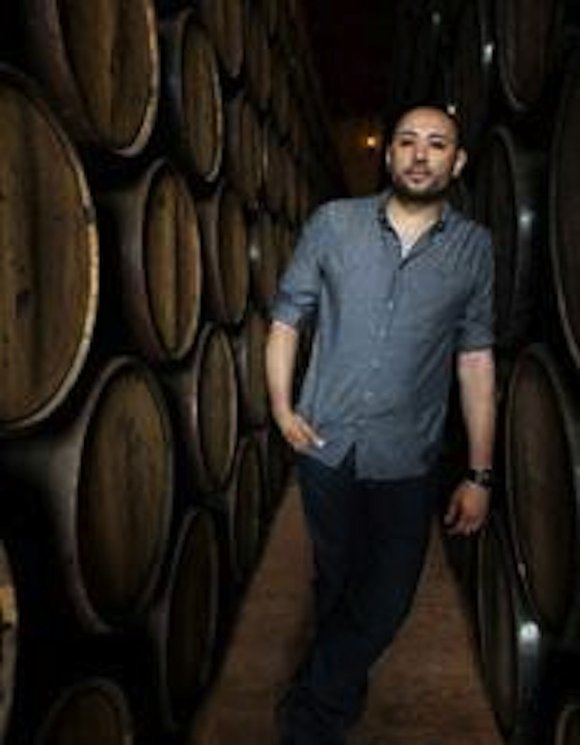 With summer in full swing, it's the perfect time of year to experiment with DIY cocktails, and Milagro recipes use all fresh and seasonal ingredients.
Milagro is a positively Mexican tequila, founded in 1997 by Mexico City natives Danny Schneeweiss and Moy Guindi. The six expressions, with Silver, Reposado and Añejo expressions of its Core and Select Barrel Reserve ranges respectively, are all made with 100% estate-grown blue agave in the Jalisco Mexican highlands. Milagro combines old-world techniques with modern technology to create a smooth, high-quality product that captures the spirit of modern-day Mexico.
Check out these great National Tequila Day cocktails.
Azoteas Verdes Margarita
2 parts Milagro Reposado Tequila
1 part Fresh Lime Juice
0.75 parts Agave Nectar
2 strips of green Bell Peppers
1 D'Avignon Radish
1/5 Kale Leaf
Combine the pepper, radish and kale leaf in the mixing glass of a Boston shaker and muddle. Add remaining ingredients and ice and shake vigorously. Strain over fresh ice into a rocks glass and garnish with a kale leaf and lime wheel.
Blushing Rosemary Margarita
2 parts Milagro Silver Tequila
1 part fresh lime juice
¾ part agave nectar
4 watermelon chunks
1 rosemary sprig
2 dashes Fee Brothers Lemon Bitters
In a cocktail shaker, muddle fruit and herbs. Add remaining ingredients. Shake and strain over fresh ice. Garnish with Rosemary Sprig and Lemon Wheel.
Ode to Isis Margarita
2 parts Milagro Añejo
1 part fresh lime juice
¾ part agave nectar
2 strawberries
2 verbena leaves
1 ½ part ginger beer
Muddle. Shake well. Strain over fresh ice in a rocks glass. Top with ginger beer. Garnish with a lime.

Hi-Teq Punch
3 parts Milagro Silver
2 parts Lemon Juice
2 parts Simple Syrup (2:1)
2 parts Sparkling Water
5 parts Hibiscus Tea (1 tea bag per 16oz hot water)
1 part Ginger Juice
1 part Lillet Rose
Build ingredients in a punch bowl over a large ice block. Garnish with lemon wheels. Stir well for one minute to dilute. Serve to your guests in a rocks or punch glass and enjoy.
ABOUT JAMIE SALAS
Jaime Salas has an unrivalled knowledge and reference for the art of tequila and mixology. His expertise has been consistently featured at some of the country's most prominent events, including Tales of the Cocktail and the Food & Wine Classic in Aspen as well as in a range of national print, online and broadcast media such as Cosmopolitan, The Daily Meal, Eater, Haute Living, InStyle, NBC Miami and Refinery29 among others.
Involved with the United States Bartender's Guild, Jaime recently completed phase two of Certificado de Catador Entrenado given by world renowned Master Tequilera Ana Maria Romero. Jaime also holds a Tequila Expert & Taster certification given by Academia Mexicana de Vino, Tequila y Mezcal S.A. and a Master Mezcalier accreditation given by Comercam, which is the government entity in Mexico that regulates mezcal production
For more Milagro cocktail recipes and additional information, visit: www.milagrotequila.com