Doctor Encourages People to Enjoy the Aging Process
The questions that seniors and their families need to ask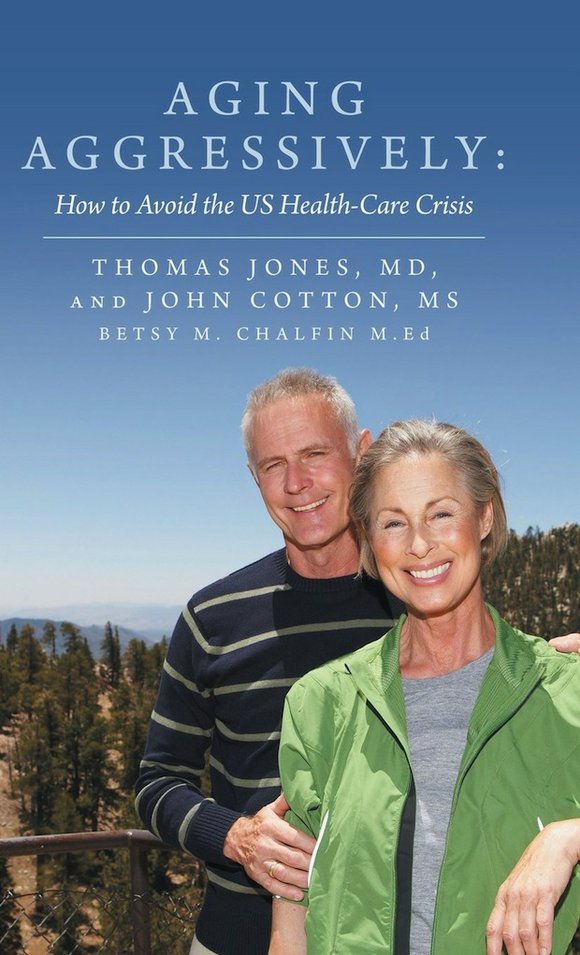 NEW YORK - You're not dead yet! That is the message of Thomas Jones and John Cotton in their new book, Aging Aggressively. They want you to take the bull by the horns and take charge of your health.
If you are an individual in the United States over 50 years old, it is important to understand what is going on when it comes to health-care policies and doctor-patient relations so you can aggressively demand the best care. Once you know the ins and outs, you'll feel more confident and enjoy the aging process. This information includes knowing the steps and missteps that brought the diagnostic tests and medication to the attention of you and your doctor.
You can and should be certain that your voice is heard in every aspect of social and medical planning. This includes being aware that your doctor may not have the same agenda as yourself, so learn to say "no"--particularly to diagnostic tests and medication not tested in your age group.
Aging Aggressively offers advice on personal health practices, including valuable resources to help you successfully manage your health, and how to fill your life with humor, animals, music and memories.
"As a member of the elderly population in the United States, you are part of a significant numerical force in society," Jones said.
Aging Aggressively also describes the impending disaster in the present Medicare/Medicaid system, primarily due to the poor planning of proper and adequate funding for the federal program. Jones describes alternate health care funding used in others countries as well as in a few states in the U.S.
Jones also states it is likely you need to plan your own health care funding, thus not relying on Federal or State funds--although they have been promised.
"This book attempts to provide a basis for the elderly to have fun with their lives, to enjoy particularly their memories of their own lives and to limit to a minimum relying on a broken health care system," Jones said.
Aging Aggressively
By: Thomas Jones, MD
John Cotton, MS
Betsy M. Chalfin M.Ed
ISBN: 978-1-45258-662-5
Available at Amazon, Barnes and Noble and Balboa online bookstores.
About the author
Thomas C. Jones, MD, is an emeritus adjunct professor of medicine and public health at Weill Cornell Medical College in New York. He has had an extensive career in medicine, both in practice and education. He is a highly respected research physician trained in infectious diseases, international medicine, and public health.
John F. Cotton, MS, has extensive experience in planning and development positions for state, local, corporate and educational functions. He has played an important role in originating and administering the details of health care-related federal programs and policies.