Ground operations in Gaza 'might become necessary,' Israeli official says
Willie Grace | 7/8/2014, 6:44 p.m. | Updated on 7/8/2014, 6:44 p.m.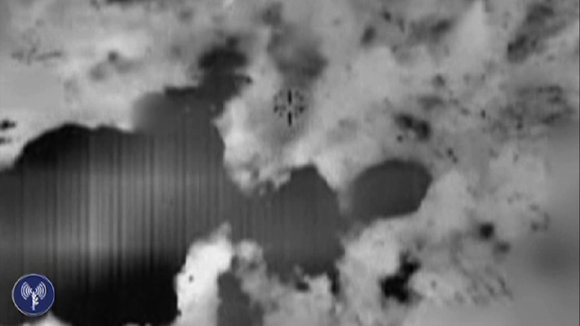 Israel intercepted a rocket fired at Tel Aviv on Tuesday and killed militants who stormed into Israeli territory, the military said, as people on both sides of the Gaza border were living under a barrage of attacks from the air.
In a dramatic escalation of the conflict, militants fired more than 130 rockets at Israeli civilians, Israel said. Palestinians reported 24 people in Gaza were killed and more than 150 injured in Israeli airstrikes targeting militants. Israel said it targeted about 150 "terror sites" in Gaza.
The warning sirens that blared in Tel Aviv, one of Israel's most populated areas, showed a threat Israel had warned of. The country said militants' rockets from Gaza are powerful enough to reach 3.5 million Israeli citizens. "Hamas will pay a heavy price for its vicious attacks on millions of Israeli civilians," the Israel Defense Forces said on Twitter.
"No nation would accept constant rocket fire. Neither will we," the IDF said, using the hashtag #ItMustStop.
Islamic Jihad, another Palestinian militant group, took responsibility for the rocket fired at Tel Aviv. In a statement, the group called it a "response to the ongoing Zionist aggression."
Hamas controls Gaza. Israel has said it holds Hamas responsible for the actions of militant groups inside the territory.
Hamas, on Twitter, used the hashtag #Gazaunderattack and warned, "Retaliations are coming, it is a matter of time."
Hamas later claimed responsibility for firing rockets on Jerusalem and Haifa. Three explosions sounded just west of the capital. There were no immediate reports of casualties.
"The occupation started this aggression and it must pay the price. We will be the ones to define the cost of the bill," Hamas spokesman Fawzi Barhoum posted on his Facebook page.
The possibility of an Israeli incursion into Gaza loomed, with the Cabinet authorizing the military to call up 40,000 troops if needed -- 10,000 more than were called up during Israel's offensive into Gaza in November of 2012. Lt. Col. Peter Lerner, a military spokesman, said that only about 1,000 have been called up so far. He referred to "possible ground maneuvers."
Israeli Intelligence Minister Yuval Steinitz told CNN a ground operation "might become necessary."
But it was Hamas that claimed responsibility for "storming" into Israeli territory Tuesday. Hamas-controlled television reported "from the heart of the battlefield" that a group of its "commandos" was "conducting its duties in Zikim Zionist military base according to plan."
Zikim lies just north of Gaza and south of the Israeli city of Ashkelon. The group of militants tried to enter Zikim through the water, Israeli media reported. Israeli soldiers spotted the divers in the water and called in an infantry force, Israel's Channel 10 reported. An exchange of fire ensued.
Israel responded by infantry, air force, and navy, Lerner said. Five attackers -- armed with Kalashnikoves and hand grenades -- were killed, the Israel Defense Forces said. One Israeli soldier was lightly wounded, and the situation was ongoing as of Tuesday evening on the beach near the military's base in Zikim, he said.