Australia admits holding 153 Sri Lankan asylum seekers at sea
Willie Grace | 7/9/2014, 6:02 p.m. | Updated on 7/9/2014, 6:02 p.m.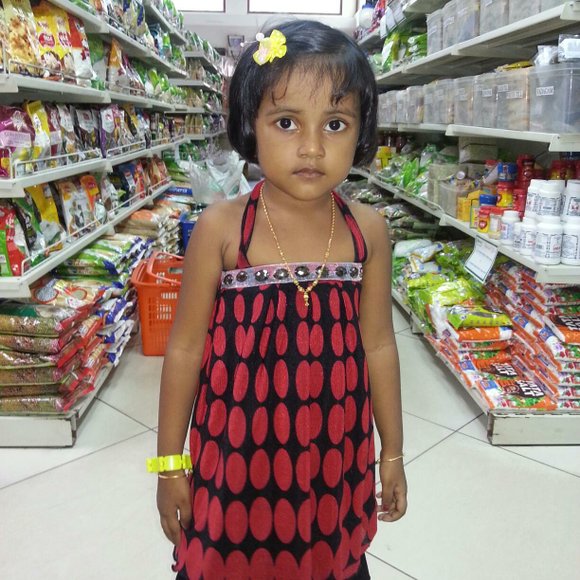 The Australian government has admitted it has 153 people, including children, in custody at sea while it fights a High Court challenge to any plans to send them back to Sri Lanka.
Until Tuesday's court hearing in Melbourne, the government had refused to confirm or deny it was holding the suspected asylum seekers, in line with its policy of not commenting on operational matters under "Operation Sovereign Borders."
All those on board are thought to be Tamils who left the Indian port of Pondicherry on a 72-foot boat in mid-June. They include three-year-old Febrina, whose image was released by a worried relative who hasn't heard from his family for more than a week.
"I am desperate to know where my family is. I can't function at all not knowing. I know all of them would be in very big trouble if sent back to Sri Lanka," he said, via an interpreter to the Tamil Refugee Council in Australia, before Tuesday's hearing.
The government launched Operation Sovereign Borders last September, a military-led campaign to "stop the boats," referring to a steady stream of vessels crammed with asylum seekers trying to make it to Australian waters.
Critics, including human rights campaigners, have slammed the policy, which advocates "turn-backs" and the offshore processing of asylum claims, as cruel and unnecessary.
'Culture of secrecy'
On Tuesday, they also took aim at the "culture of secrecy," which created days of uncertainty for family members whose relatives were presumably lost at sea, and resulted in a vacuum of official information to back up claims that a boat had gone missing.
"It took getting a case to the High Court before the government would admit that they did have those people in custody and that they were on the high seas, that's not good enough," said Ian Rintoul, from the Refugee Action Coalition.
David Manne, Executive Director of the Refugee and Immigration Legal Center (RILC), said the government's silence raised "profound concerns" about whether their rights and Australia's obligations under international law were being breached.
"Our system of Constitutional democracy is meant to deal with such grave matters with checks and balances under rule of law, not under a government-imposed shroud of secrecy with sweeping assertions that our international obligations are being met when the circumstances strongly suggest they are, in fact, being breached," he told CNN.
Greens Party Senator Sarah Hanson-Young said: "The ugly truth is that the government has been keeping dozens of children detained out on the high seas. These families have been at sea for over three weeks; they are anxious and frightened.
"The government has shown total contempt for the truth and for the rights of the Australian people to know what is being done in their name. Thankfully the courts have been able to shed some light on this immoral behavior," she added.
Why was the matter before the High Court?
On Tuesday, lawyers acting for 50 passengers on board the boat -- including 21 women and eight children from as young as two years old -- were seeking to extend a 24-hour injunction granted Monday to stop the Australian government from handing them over to Sri Lankan authorities.