Israel's president: Gaza ground offensive 'may happen quite soon'
Willie Grace | 7/9/2014, 5:56 p.m. | Updated on 7/9/2014, 5:56 p.m.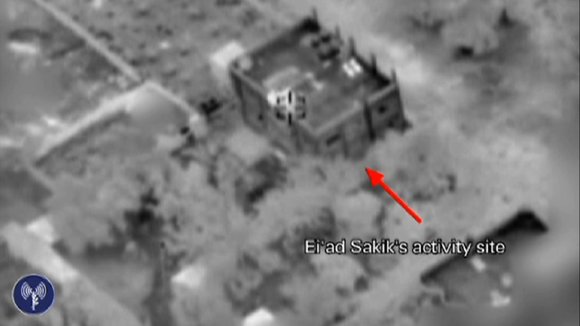 The attacks sent U.S. Embassy personnel in Tel Aviv scurrying to an underground shelter, U.S. officials told CNN. It was just a precautionary measure, they said.
Lt. Col. Peter Lerner, a military spokesman, said Hamas is estimated to have 10,000 rockets of varying ranges, including some that can reach as far north as Tel Aviv and beyond.
Israel confirmed that a rocket hit the city of Hadera, which is some 62 miles (100 kilometers) from Gaza.
YouTube video posted Tuesday purported to show a wedding party in the western Israeli city of Ashdod interrupted by air raid sirens and flashes of light overhead from a possible Hamas rocket. CNN cannot confirm the video.
To the south, in Ashkelon, also in western Israel, a CNN crew scrambled for cover as air raid sirens wailed and an apparent rocket streaked overhead.
The IDF also posted a picture it said was of kindergartners near Gaza taking shelter from rockets.
Islamic Jihad, another Palestinian militant group, took responsibility for the rocket fired at Tel Aviv. In a statement, the group called it a "response to the ongoing Zionist aggression."
"The Palestinian people will defend themselves," said Osama Hamdan, a foreign policy spokesman for Hamas. If there is a "clear cease-fire, the Palestinians will deal with that."
Hamas later claimed responsibility for firing rockets on Jerusalem and Haifa. There were no immediate reports of casualties.
Jerusalem Mayor Nir Barkat said he finds the rocket attacks surprising.
"It is amazing to find terrorist groups that are willing to fire indiscriminate rockets targeted at civilians," he said.
Teens' deaths sparked new violence
Tensions in the region reached a fever pitch after three Israeli teens, including one with dual U.S. citizenship, were kidnapped last month on their way home from school in the West Bank. Their bodies were found last week.
Israel blames Hamas, but the group has denied any involvement.
"Hamas said it clearly. ... We don't have information about what had happened," Hamdan told CNN's Michael Holmes.
Only days after the bodies of the Israelis were discovered, a Palestinian teen was abducted, and then found dead, within an hour in Jerusalem. Israel has arrested suspects and says there's "strong indication" it was a revenge killing.
Abbas, who was criticized by Palestinians when he condemned the Israeli teens' kidnappings, called on Israel on Tuesday to immediately stop its strikes, warning the operation would drag the region into instability.
Abbas said a truce was needed to "spare the innocent from mass destruction."
And a similar call for an end to hostilities came from the Arab League.
Secretary-General Nabil al-Arabi asked for the U.N. Security Council to convene on the matter.
For more information go to http://www.cnn.com