After Obama's Texas trip, what now for the immigration crisis?
Willie Grace | 7/10/2014, 3 p.m. | Updated on 7/10/2014, 3 p.m.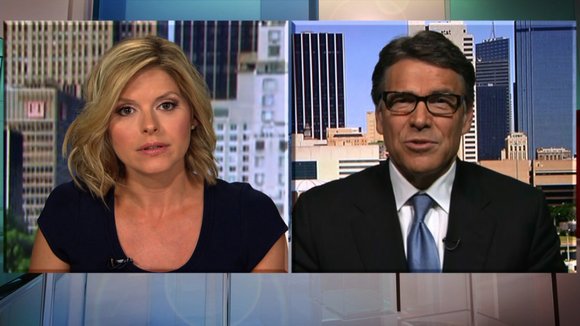 More money. More National Guard troops at the border. More children deported.
A slew of possible solutions for the immigration crisis at the southern border emerged this week as President Barack Obama visited Texas.
Despite the plentiful demands and proposals, a clear path forward for Obama and Congress remained uncertain in the hyper-partisan environment of an election year.
Meanwhile, tens of thousands of children from Central America who illegally entered the United States in recent months still wait in an overwhelmed immigration system, some in overcrowded holding facilities in the Lone Star State and elsewhere.
The White House calls it an "urgent" humanitarian issue involving kids fleeing dire conditions in their home countries, while Republicans complain Obama invited it by halting deportations of some minors to create incentive for more to come.
Now, they say, he wants to exploit it to push for immigration reforms they oppose.
Here are five questions about what happens now:
1) What did Obama's meeting with Texas Gov. Rick Perry accomplish?
A shared helicopter ride rarely garnered so much attention.
Obama and Perry, who hopes to burnish his national image after a disastrous bid for the Republican presidential nomination in 2012, talked on the chopper from Fort Worth to Dallas on Wednesday. The President was in Texas for fund-raising events and talks with local figures on the immigration problem.
Afterward, both sides called the meeting respectful and noted some common ground. But Perry also urged Obama to send 1,000 more National Guard troops to the border area and take other steps to boost security.
In the end, a meeting that almost didn't happen amounted to a public display of engagement with little impact.
Perry initially rejected an airport greeting with Obama, saying he wanted substantive talks. He relented when the President invited him to the meeting with local officials and others as well as the helicopter ride to get there.
2) Will more National Guard troops help?
Not really.
The Obama administration points to previous increases in border security resources, and as the President noted after meeting with Perry, the flood of unaccompanied minors crossing the border -- 57,000 in the past nine months -- has little to do with evasion.
In fact, the youngsters seek out the border patrol to get into U.S. custody, believing it means a high likelihood they'll end up living with relatives or family friends in America.
However, tougher border security has been a Republican immigration demand for years, and the current problem gives them another chance to appeal to their conservative base by demanding the deployment of more forces.
3) What about the $3.7 billion in emergency money Obama seeks?
The funding request announced Tuesday would bolster a range of federal efforts to deal with the immigration influx.
It seeks $1.6 billion to strengthen customs and border efforts as well as crack down on smugglers bringing the youngsters from Guatemala, Honduras and El Salvador across Mexico to the United States.
Another $300 million would go to help those countries counter claims by the smugglers to desperate parents that U.S. officials won't send their children back.