After Obama's Texas trip, what now for the immigration crisis?
Willie Grace | 7/10/2014, 3 p.m. | Updated on 7/10/2014, 3 p.m.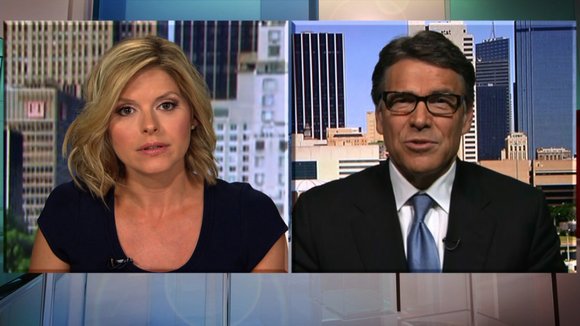 "While we intend to do the right thing by these children, their parents need to know that this is an incredibly dangerous situation and it is unlikely that their children will be able to stay," Obama said Wednesday.
The request also includes $1.8 billion to provide care for the unaccompanied children while in U.S. custody.
In total, it costs just over 10% of the $30 billion in proposed border security funding included in the immigration reform bill passed by the Senate but stalled in the Republican-controlled House.
Obama again criticized House GOP leaders for refusing to bring up the immigration legislation and he called for speedy approval of his emergency funding request.
"Are folks more interested in politics, or are they more interested in solving the problem?" he said.
House Republicans made clear they would take their time scrutinizing it.
House Speaker John Boehner, who also calls for more National Guard troops at the border, created a Republican working group to examine Obama's emergency funding request and report back on Tuesday.
"If you look at the President's request, it's all more about continuing to deal with the problem. We've got to do something about sealing the border and ending this problem so that we can begin to move onto the bigger questions of immigration reform," Boehner said.
While unclear how much of Obama's proposal would survive in Congress, Boehner said he wanted the House to take some action on immigration before it leaves for a month-long recess in August.
4) What about the 2008 law that requires deportation hearings for these kids?
The William Wilberforce Trafficking Victims Protection Reauthorization Act of 2008, signed by GOP President George W. Bush in the final month of his administration, distinguishes between undocumented minors from bordering countries -- Mexico and Canada -- and those from others that aren't contiguous.
In essence, the difference involves turning back children who lack valid immigration status at the border because they would still be in their home country, versus holding a deportation hearing for those from non-bordering countries.
Republicans and some Democrats say such due process now clogs up the system when Central American minors are arriving at double the rate of the previous year.
Conservative GOP Sen. John Cornyn and Democratic Rep. Henry Cuellar, both of Texas, planned to introduce a proposal Thursday they say would make it easier to send back many of the child immigrants while ensuring that those with legitimate refugee or migration claims get a hearing.
Most Democrats, including leaders in the House and Senate, oppose such a change and instead call for more judges and other immigration resources to speed up the processing under existing law.
5) What's this talk about enhanced powers for the homeland security secretary?
Rather than change the law, Obama and Democrats seek to give Homeland Security Secretary Jeh Johnson more authority to speed up deportations once a judge orders the removal of an undocumented minor.
Specifics of such enhanced authority remain vague, but the result would be eliminating red tape in the final steps of the deportation process.