Texas governor lashes out at Obama over immigration crisis
Willie Grace | 7/10/2014, 3:01 p.m. | Updated on 7/10/2014, 3:01 p.m.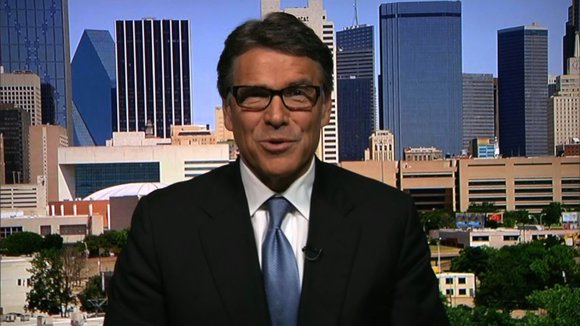 The request is about 10% of the $30 billion in proposed border security funding included in the immigration reform bill passed by the Senate but stalled in the Republican-controlled House.
Perry said lawmakers aren't going to back Obama's funding request if the government doesn't act to stop policies they see as encouraging children to show up at the border.
He told Obama in a meeting that he wants 1,000 National Guard troops deployed to help secure the border, an option Obama seemed less than enthusiastic about.
"What I told him was we're happy to consider how we could deploy National Guard down there, but that's a temporary solution," Obama said of his discussion with Perry. "That's not a permanent solution. And so why wouldn't we go ahead and pass the permanent solution, or at least a longer-term solution?"
It was unclear how much cooperation Obama will get from congressional Republicans on his funding request. A spokesman for House Speaker John Boehner said the request would be considered.
Cornyn and Cuellar plan to introduce legislation Thursday to repeal the 2008 deportation hearing law. The bill, Cuellar said, will include protections for children who come to the United States because of concerns about drug or sex trafficking.
Democrats want to keep the law intact to ensure that children who deserve asylum receive a full hearing.
For more information go to http://www.cnn.com