Texas immigrant flood will worsen, officials warn
Willie Grace | 7/11/2014, 2:47 p.m. | Updated on 7/11/2014, 2:47 p.m.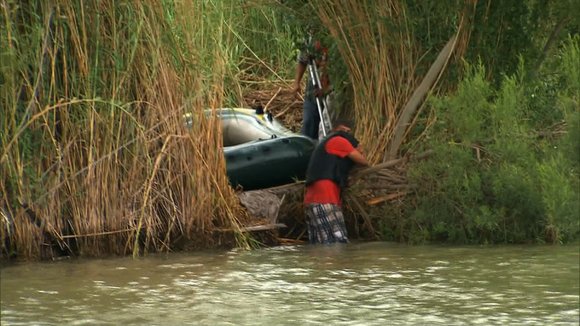 It's only going to get worse unless you give us more money, administration officials warned Thursday about the flood of Central American children illegally entering the United States from Mexico.
Homeland Security Secretary Jeh Johnson told the Senate Appropriations Committee that $3.7 billion in emergency funding requested by President Barack Obama anticipated up to 90,000 of the unaccompanied minors this fiscal year, which ends September 30, and another 145,000 in fiscal year 2015.
So far, the 57,000 who crossed the Texas border in the past nine months have overwhelmed the immigration system, causing overcrowded holding facilities and a huge backlog of cases awaiting hearings that can take years to schedule.
"Doing nothing is not an option," Johnson said, noting the increased demand for his department's services would cause U.S. Immigration and Customs Enforcement to run out of money next month while Customs and Border Protection would burn through its annual funding by mid-September.
Emergency funding
The emergency money sought by the President would hire more border patrol officers, judges and others to deal with the unprecedented influx from Guatemala, Honduras and El Salvador while providing more detention facilities and other resources -- all designed to speed up the processing of the child immigrants.
However, the deep partisan divide over the immigration issue set up a certain congressional battle over the funding.
Earlier Thursday, House Speaker John Boehner erupted in anger over what he called Obama's lack of leadership on the issue, telling reporters that "this is a problem of the President's own making."
"He's been President for five and a half years," the Ohio Republican thundered. "When is he going to take responsibility for something?"
While motivated in part by the rolling TV cameras, Boehner's outburst also responded to salvos fired at him by Obama on a two-day trip to Texas -- the epicenter of the immigration influx -- in the endless effort to gain political advantage.
Seeking political advantage
On Wednesday night, Obama told reporters in Dallas that Republicans put party gain over progress in resolving what the White House calls an urgent humanitarian situation -- tens of thousands of unaccompanied minors overwhelming the immigration system after illegally entering the United States in recent months.
"The problem here is not a major disagreement around the actions that could be helpful in dealing with the problem," he said, but whether Congress would "put the resources in place to get this done," adding: "Are folks more interested in politics, or are they more interested in solving the problem?"
Texas Gov. Rick Perry and other Republicans lashed out at Obama, particularly his decision not to tour overcrowded border facilities while in Texas to see for himself the human side of the situation.
"The American people expect to see their President when there is a disaster," Perry told CNN's Kate Bolduan in an interview that aired Thursday, citing Obama's trip to the East Coast to tour damage caused by Superstorm Sandy in 2012. "He showed up at Sandy. Why not Texas?"