Texas immigrant flood will worsen, officials warn
Willie Grace | 7/11/2014, 2:47 p.m. | Updated on 7/11/2014, 2:47 p.m.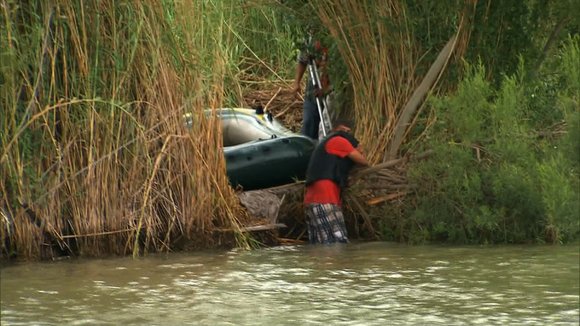 'Go down there and see what we're facing'
Even some Democrats were critical of the decision. Texas Democratic Rep. Henry Cuellar told CNN's "New Day" that it's important for Obama to see what the children are going through.
"I'm interested in him looking at the kids. The kids that I've talked to, little innocent little boys and girls that have come across and have traveled over 1,000 miles, that a third of the girls have been abused and raped on the way up here," he said. "The last young kid was an 11-year-old little boy from Guatemala that died of dehydration. That is the face that I want him to see. Don't take any cameras, Mr. President, but go down there and see what we're facing."
Obama said Wednesday that visiting facilities where the children are processed and detained would be little more than a photo opportunity.
"There's nothing that is taking place down there that I am not intimately aware of and briefed on. This isn't theater. This is a problem," he said.
Other Democrats from states bordering Mexico questioned Obama's handling of the problem, indicating major challenges for the emergency funding sought by the President.
Immigration limbo
Obama called on Congress to quickly approve the $3.7 billion in additional money this fiscal year to deal with the crisis, which has left tens of thousands of new undocumented immigrants in a kind of immigration limbo.
A lot of them surrendered themselves to Customs and Border Protection officers on the belief they will be allowed to stay in the country, and officials have struggled to house the children amid a staggering backlog of immigration cases.
To Boehner and other Republicans, Obama gets the blame because of his past decision to halt deportations of some young undocumented immigrants.
"On our southern border, we've got a true humanitarian crisis underway with children caught in the middle," Boehner said, adding that Obama's actions "gave false hope to children and their families (that) if they entered the country illegally, they would be allowed to stay."
Criticized by Obama for preventing a House vote on a Senate-passed immigration reforms that would provide a path to legal status for millions of undocumented people living in America, Boehner said he wanted the House to take up legislation addressing the current influx before it goes on recessin August.
However, he made clear Obama's emergency funding plan would get serious scrutiny, saying: "We are not giving the President a blank check."
Process overwhelmed
Obama administration officials blame the influx on dire conditions in Guatemala, Honduras and El Salvador, the three countries of origin for most of the new child immigrants. They note that people from other countries don't join the influx, saying that showed it involves those fleeing bad conditions in the three Central American nations.
To Boehner, Perry and other Republicans, the administration invited the problem.
"The children are a symptom of policies that have enticed them to come," he said. "The first thing you have to do is stop the flow, because if we don't, then the problem's not going to be the size we have today."