Texas immigrant flood will worsen, officials warn
Willie Grace | 7/11/2014, 2:47 p.m. | Updated on 7/11/2014, 2:47 p.m.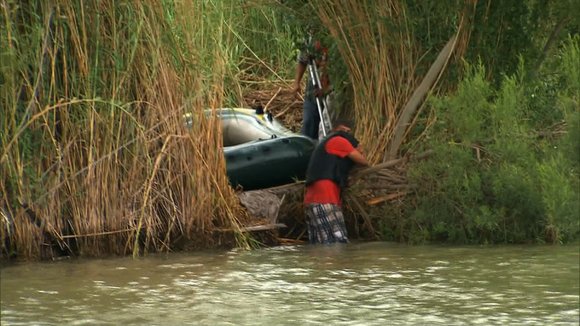 Republicans have called for the repeal of a 2008 law signed by President George W. Bush that requires deportation hearings before sending back children from countries that do not border the United States.
"I don't think we can solve the problem unless we revisit" the law, Texas Republican Sen. John Cornyn said.
"What's happened is these children are placed with family members in the United States and given a notice to appear for a later court hearing. Some have called this a notice to disappear, not a notice to appear," as most don't show up, he said.
Another Republican, Sen. Ron Johnson of Wisconsin, said the United States should immediately fly the children back to their home countries. It would cost less and signal U.S. intolerance for those who enter the country illegally, he argued.
Cornyn and Cuellar planned to introduce legislation Thursday to alter the 2008 deportation hearing provision. The bill, Cuellar said, will include protections for children who come to the United States because of concerns about drug or sex trafficking.
Democrats want to keep the law intact to ensure that children who deserve asylum receive a full hearing.
Funding breakdown
Obama's emergency funding request seeks $1.6 billion to bolster customs and border efforts as well as crack down on smugglers.
Another $300 million would go to help Mexico and Central American governments counter claims by smugglers to desperate parents that U.S. officials won't send their children back.
"While we intend to do the right thing by these children, their parents need to know that this is an incredibly dangerous situation and it is unlikely that their children will be able to stay," Obama said.
The request also includes $1.8 billion to provide care for unaccompanied children crossing the border.
Overall, it amounts to about 10% of the $30 billion in proposed border security funding included in the immigration reform bill passed by the Senate but stalled in the Republican-controlled House.
For more information go to http://www.cnn.com