Mississippi Blues Trail Goes to France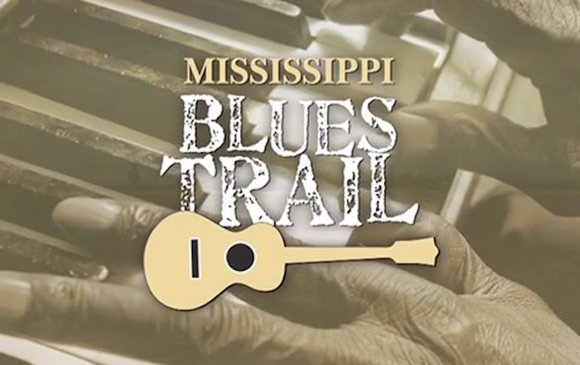 Jackson, Miss. (July 14, 2014) –Today in Cahors, France, the second international Mississippi Blues Trail marker was unveiled at N° 35 allée Fénelon. The first international marker was erected in Notodden, Norway in 2012. Malcolm White, director of Visit Mississippi, and Robert Terrell, director of operations at the B.B. King Museum and Delta Interpretive Center, joined representatives from the French and European Blues Associations for the unveiling. The event took place just before the opening of the 33rd Annual Cahors Blues Festival.
"Mississippi's musical legacy continues to touch every corner of the globe," said White. "The recognition of the blues in France with a Mississippi Blues Trail marker demonstrates the music's enduring quality and the significance of its influence on all musical genres."
France has played an important role in blues history ever since the jazz craze of the 1920s. French enthusiasts spurred international interest in black American music by releasing records, arranging tours, and conducting pioneering research on jazz and blues. The Cahors Blues Festival, first staged in 1982, has built upon this long tradition through its presentation of hundreds of musicians, including many from the state of Mississippi.
Blues first reached France via touring African American groups, notably the military band led by James Reese Europe in 1918, while the first major blues singer to visit was Alberta Hunter in 1927. Le Hot Club de France, formed in 1932, played a major role in documenting and promoting jazz and blues. "Le Jazz Hot," a 1934 book by Hot Club founding president, Hugues Panassié (1912-1974), was the first extended study of jazz; in 1935 Panassié and fellow critic Charles Delaunay (1911-1988) founded the magazine "Jazz Hot." During World War II the Armed Forces Radio Network featured blues programming, while the first traditional bluesmen to visit France were Huddie "Lead Belly" Ledbetter (1949), Josh White (1950) and Big Bill Broonzy (1951). In 1952 Blind John Davis became the first Mississippi-born bluesman to record in France.
In 1951-52, the Jazz Selection label, a subsidiary of Delaunay's Disques Vogue, reissued recordings by Mississippi artists Muddy Waters and John Lee Hooker. In 1966, Jean-Marie Monestier founded the Black & Blue label, which recorded many artists that he and partner Jean Pierre Tahmazian booked on their tours, including Sunnyland Slim, Pinetop Perkins, Luther Johnson Jr., Otis Rush, Jimmy Rogers, and John Lee Hooker, who recorded three albums in France in 1969. In the 1970s Marcelle Morgantini, whose husband Jacques Morgantini produced records for Black & Blue, made recordings in Chicago for her MCM label by Mississippi-born artists including Jimmy Dawkins, Magic Slim, Jimmy Johnson, Willie Kent, John Littlejohn, and Eddy Clearwater. Didier Tricard, who worked with Black & Blue, also promoted tours and recorded visiting artists for his Isabel label. Jacques Perin founded the first blues magazine in France, "Soul Bag," in 1968.
Gérard Tertre planted the seeds for the Cahors Blues Festival in the '70s, and in 1979 presented a concert at the Municipal Theater near this site. Aided by sponsors and many volunteers, Tertre produced the first festival in 1982, with guests including Mississippian Luther Johnson, Jr. Other Mississippians who have performed at the festival over the decades include B. B. King, Otis Rush, Jimmy Johnson, Jessie Mae Hemphill, Eddie C. Campbell, Charlie Musselwhite, R. L. Burnside, Louis Myers, Matt "Guitar" Murphy, Magic Slim, Willie Kent, Zac Harmon, John Primer and Melvin Taylor. The festival continued booking Mississippi artists under the leadership of veteran blues enthusiast Robert Mauriès, aided by the City of Cahors and over 100 volunteers. The festival is the longest established blues event in France, drawing tens of thousands of fans every July.
With nearly 180 markers, the Mississippi Blues Trail, a program of Visit Mississippi, is a museum without walls taking visitors on a musical history journey through Mississippi and beyond. The trail started with the first official marker in Holly Ridge, the resting place of the blues guitarist Charley Patton, and winds its way to sites honoring B.B. King, Muddy Waters, Son House and others. Out-of-state markers are located in Chicago; Memphis; Los Angeles; Muscle Shoals, Alabama; Ferriday, Louisiana; Helena, Arkansas; Rockland, Maine; Grafton, Wisconsin; and Tallahassee, Florida.
For more information about the Mississippi Blues Trail, visit http://www.msbluestrail.org, explore the state's official tourism website, http://www.VisitMississippi.org or contact Allison Washington, Visit Mississippi's Music Trails program manager, at 601.359.3297.