OWN: Oprah Winfrey Network August 2014 Highlights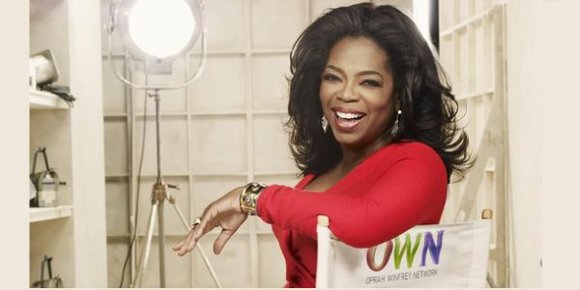 OPRAH: WHERE ARE THEY NOW?
Sundays (9 p.m. - 10 p.m. ET/PT)
"Oprah: Where Are They Now?" features updates on some of the biggest newsmakers and most memorable "Oprah Show" guests of all time.
(P) Sunday, August 3 (9 p.m. - 10 p.m. ET/PT) Episode: Singer Brandy, Supermodel Nikki Taylor, Kiss Rocker Paul Stanley and Lorenzo Lamas
Oprah sits down with Grammy-winning singer Brandy; plus, updates with supermodel Nikki Taylor, who endured more than 50 surgeries following a near-fatal car accident, legendary Kiss rocker Paul Stanley and Hollywood actor Lorenzo Lamas.
(P) Sunday, August 10 (9 p.m. - 10 p.m. ET/PT) Episode: Randy Jackson, Sam Champion and Danielle Staub
Oprah interviews "American Idol's" Randy Jackson; plus, more updates with former "Good Morning America" weather anchor Sam Champion and "Real Housewives of New Jersey's" Danielle Staub.
(P) Sunday, August 17 (9 p.m. - 10 p.m. ET/PT) Episode: Jermaine Jackson, George Takei, Ali Landry, Former Teen Idol Rex Smith and Jason Blair
Oprah sits down with Jermaine Jackson; plus, more updates with "Star Trek's" George Takei, former Miss USA Ali Landry, teen idol Rex Smith, and former New York Times reporter Jason Blair who resigned amid accusations of plagiarism.
(P) Sunday, August 24 (9 p.m. - 10 p.m. ET/PT) Episode: Journalist Pat O'Brien, Jack Wagner, Sam Harris and Maggie Wheeler
Oprah interviews legendary broadcast journalist Pat O'Brien; plus, more updates with actor Jack Wagner, Star Search champion Sam Harris, and Maggie Wheeler who played the unforgettable role of Janice on the hit sitcom "Friends."
OPRAH'S MASTER CLASS
Sundays (10 p.m. - 11 p.m. ET/PT)
The acclaimed, Emmy nominated series "Oprah's Master Class" returns for its fourth season featuring unprecedented first-person insight into the brilliant minds of entertainers we love, respect and admire, with modern masters hand-picked by Oprah Winfrey for their unique impact on the world. From award-winning actors and musicians to groundbreaking journalists, "Oprah's Master Class" tells the stories you've never heard from the people you thought you knew best. This season includes Justin Timberlake, Whoopi Goldberg, Tim McGraw, Robin Roberts, Barbara Walters, Lionel Richie, Vanessa Williams, Billy Bob Thornton and Sharon Stone.
(P) Sunday, August 3 (10 p.m. - 11 p.m. ET/PT) Episode: Cicely Tyson
Multiple award-winning actress, Cicely Tyson, is a living legend whose remarkable dedication to her life's purpose with standout roles in hit movies and on Broadway is reflected in her illustrious career. From her childhood growing up in New York City to her early days as a model and her most recognized portrayal of Kunta Kinte's mother, Binta, in the epic historical miniseries "Roots," this iconic performer decided early on that her work would be more than a job: she'd use her opportunities to help make a difference. In this rare, unprecedented first-person account, Ms. Tyson, who shows no signs of slowing down, opens up about the valuable lessons she's learned from her experiences, including: know what came before you, always put joy into work, find your calling and follow your intuition.