The top 10 matches of Brazil 2014
Willie Grace | 7/17/2014, 6:18 p.m. | Updated on 7/17/2014, 6:18 p.m.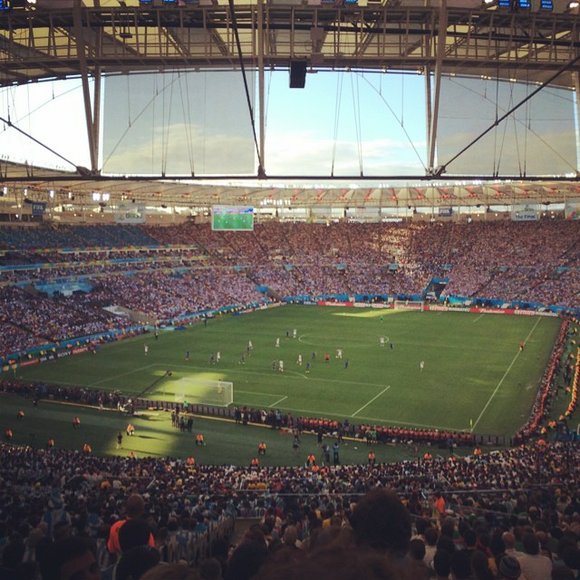 So that's it for another four years.
After 64 games, a record-equaling 171 goals and a month of drama, tension and entertainment, the World Cup is over.
It has been a thrilling ride, from Neymar inspiring Brazil to victory over Croatia in the opening game, the Netherlands smashing Spain, Costa Rica shocking the world on the way to the quarterfinals and Germany and Argentina providing the final chapter in an unforgettable episode.
We've put our heads together here at CNN to come up with our top-10 matches from the tournament -- but do you agree?
You can tweet us at @CNNFC with your answers and suggestions.
1) Brazil 1-7 Germany
It was the moment Brazil was supposed to book its place in the World Cup final and exorcize the ghosts of 1950.
A chance for the host nation to show it was ready to erase the pain and heartache of the "Maracanazo" -- the day where it was beaten by Uruguay 64 years ago.
Not for 39 years had Brazil suffered defeat in a competitive home fixture -- but that record was well and truly shattered.
Without its influential captain Thiago Silva and injured talisman Neymar, Brazil was blown away in an incredible first half at Belo Horizonte's Mineraio Stadium.
Thomas Muller took advantage of some dire Brazilian defending to fire home the first after 11 minutes as Germany started at breakneck speed.
Miroslav Klose then added a second, making him the World Cup's leading scorer of all time with 16 as Brazil was left shell shocked.
That goal sparked six minutes of madness as Germany scored four times without reply.
Toni Kroos drove home a third from the edge of the penalty area before adding a fourth 120 seconds later.
Before Brazil even had time to draw its breath, Sami Khedira made it five -- leaving the German players unsure whether to celebrate or laugh out of embarrassment.
Brazil coach Luiz Felipe Scolari might have hoped his side would at least show some pride in the second half -- but any hope of a fightback proved futile.
The Germans agreed to ease back following a halftime team-talk, but could have wracked up eight or nine such was their dominance.
In the end Joachim Low's team had to end with seven following two goals from substitute Andre Schurrle.
Oscar grabbed a late consolation for Brazil but even the most optimistic supporter would not have been able to enjoy such a moment.
"My message for the Brazilian people is this: Please excuse us for this performance," Scolari told reporters after the game.
"I'm sorry that we weren't able to get to the final."
2) Spain 1-5 Netherlands
It was the game everybody was looking forward to -- and ended up being a game nobody will ever forget, especially if you happen to be Spanish.
The defending champion arrived in Brazil with doubts over its ability to repeat its success of four years ago -- but nobody expected Spain to implode like it did.