Houston Artist Joe P is Educating Through the Arts
Erynn Haskins | 7/23/2014, 7:26 p.m. | Updated on 7/23/2014, 7:26 p.m.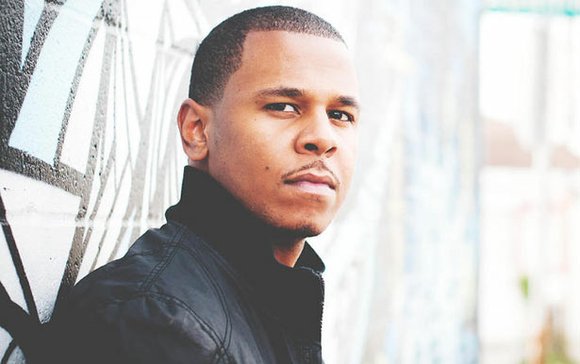 Actor. Poet. Educator. Playwright. These are the many professions of Houston- based artist Joseph "JoeP" Palmore. A Master Teaching Artist for the Slam Poets at the Alley Theatre Education program, Joe P is dedicated to encouraging aspiring performers.
From a young age, Joe P knew his life's purpose was in the arts. Described as fascinating, charismatic, and entertaining, Joe P is adored by the Houston Poetry Scene and is a regular performer and host of Poetry Lounge Sundays at Bambou Lounge in Rice Village.
As a poet, his spoken word artistry has been heard throughout the region, all embodying his philosophy "Living In Purpose, On Purpose." With such poems as What's Your Purpose, This Is My Passion, and Birthday Girl, Joe P has performed in many arenas including The Miller Outdoor Theatre, Bethel's Place Empowerment Center, Hobby Center, Houston Museum of African American Culture, and Reliant Center.
An actor as well as poet, Joe P performs on many occasions at the Ensemble Theater. In 2010, he co-founded the Black Box Theatre Group to create a new voice in theatre and to aid in his ability to fuel artistic and educational growth for aspiring artists advocating community building and enrichment through the arts.
Currently, Joe is hosting a Youth Acting Workshop which features theatre, poetry, improv, popular scene studies, and out of the box group activities, as well as "ACTing Up with JoeP", a course designed for both private and group teaching that will help raise levels of discipline and technique in acting and related performance areas. The 4-week course also offers the opportunities to increase confidence in public speaking, leadership, self-assurance, and presentational skills.
The summer/fall series for "ACTing Up with JoeP" begins Saturday, August 16th and will continue weekly through Saturday, September 6th at the Art Reach Studio.
For More Information about Joe P and the "ACTing Up with JoeP" courses, please visit: www.iamjoep.com